Vitsebsk Resident: What Will Happen To Officials, If All "Parasites" Come Out At Once?
13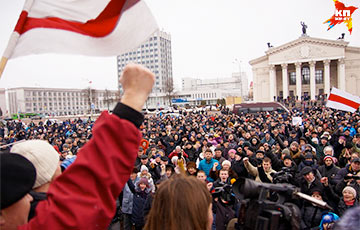 "Chain letters" are sent to working Belarusians with many children.
The Basta telegram channel published a photo of such a "chain letter."
"Who can explain on what basis such a note could appear in our mailbox, considering that a large family lives in our apartment and all its adults are studying or working?" – a Vitsebsk resident writes.
Payment slips with the requirement to prove that their recipient is not an ass have already arrived to thousands of citizens of Belarus. It becomes clear that the officials, who for half a year "worked on the creation of the database on parasites," have coped with this task as well as with all the others. Do you think they were really looking for the unemployed? Why, then, do retirees and officially working people get that payment slips?
No one has been looking for "parasites." They were simply appointed by volitional decision in accordance with the requirements of the Minsk authorities. The duty to prove that you are not a parasite was assigned to every recipient of such a slip. It is interesting, what will happen to the members of the commissions at the executive committees, if all the people, unfairly listed by them as the "parasites," come to them at once? Will they cope? What do you think?