Uladzimir Vialichkin: Authorities Violate Constitutional Rights Of Brest Residents
1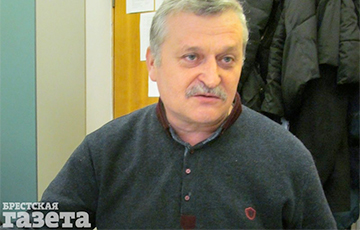 The human rights defender and the civil activist will appeal the verdict.
Human rights defender Uladzimir Vialichkin and civil activist Vital Kazak are going to appeal the decision of the court of the Leninski district in Brest, Radio Racyja reports.
They were fined for drawing attention to the problem of building a battery plant in Brest. The complaint will be sent to the regional court.
- The most important thing for me is that people can express their opinions, convey objective information about some events, use their right to peaceful gatherings. This right is guaranteed by the Constitution, international law, and people are simply silenced by fines and detentions. I consider that it is outrageous and violates the constitutional rights of the residents of our city, - Uladzimir Vialichkin said.
As a follow-up, the activists will prepare complaints also to the Supreme Court of Belarus and the international institutions to defend their political and socio-economic rights.