Opponents Of Plant Near Brest Made Cover On Clip Of Famous Ukrainian Group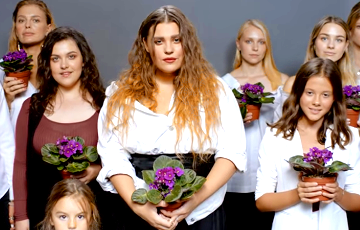 Women and children, who oppose the construction of the battery factory, appeared before the camera.
Opponents of the construction of a battery factory near Brest covered the clip "Was Crying" of the Ukrainian group Kazka, which has been viewed more than 151 million times on YouTube.
Women, who oppose the construction of a battery factory near Brest, and their children took part in the clip, Lada Yarosh, its participant, has told Radio Svaboda.
"It wasn't that we just heard the word "lead" and got scared, we trust the people who work with documents, specialists, we see that the officials and state employees are constantly practicing deceit. Therefore, we, as mothers who must protect our children and grandchildren, decided to take such a step," – Yarosh said.
Also the opponents of the plant decided to turn to female officials.
"These women also have children. And they must understand us, the residents of Brest, who protect and will protect the health of their children," – Lada Yarosh said.