Belarusians Entering Russian Federation For More Than Month Obliged To Undergo Ink-Blotter Protocol
18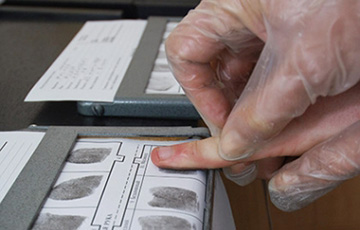 The law will start working this year.
"Every third crime in the Russian capital is committed by citizens of Armenia, Belarus, Kazakhstan or Kyrgyzstan. Meanwhile, people from these countries do not undergo ink-blotter protocol, which is mandatory for migrant workers from other countries," – Oleg Baranov, Head of the Main Directorate of the Ministry of the Interior in Moscow, said.
As tut.by reports with reference to TASS, Baranov says that he supports the initiative of the Ministry of Internal Affairs to conduct mandatory fingerprinting for all foreigners entering the territory of Russia.
"I would like to make a proposal to support the legislative initiative on mandatory fingerprinting of all foreign citizens entering the Russian Federation that is currently being worked out by the Ministry of Internal Affairs of the Russian Federation," – he said, speaking at a meeting of the Moscow City Duma on Wednesday.
It is planned that the law will start working from July 1, 2019. The draft law provides that a foreigner who enters Russia without a visa, has to, within seven working days after 30 days from the date of entry into the Russian Federation, notify the Ministry of Internal Affairs of his temporary stay in the country and undergo mandatory fingerprinting and photography.