Nuclear Fuel To Be Delivered To BelNPP This Summer
14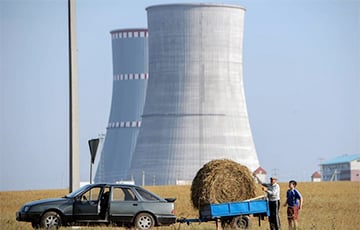 The main infrastructure has been prepared for the delivery of fuel.
These are railway and automobile routes, reloading stations. A room for storage of nuclear fuel has been prepared. BelTA was told about this by the Deputy Minister of Energy, Mikhail Mikhadziuk.
– In the world practice, the fuel is usually supplied a month and a half before the actual launch of the reactor. The fuel has been prepared, but its delivery is not an end in itself. I think we will deliver it next summer, a specific date will be determined as the need arises. If we evaluate the current state of readiness, this can take place at the end of May-June, according to the general contractor's plans," – Mikhail Mikhadziuk noted.
As reported, a batch of nuclear fuel for initial loading into the reactor of the Belarusian NPP first power unit was manufactured at the Novosibirsk plant of Chemical Concentrates (part of Rosatom's fuel company of TVEL). In this batch, 163 fuel assemblies are designed for initial loading into the reactor, the remaining 17 pieces will be the reserve.
The Belarusian NPP with two VVER-1200 reactors with a total capacity of 2400 MW is built according to the Russian project near Astravets (Hrodna region). The first power unit will be commissioned in 2019, the second one – in 2020.
We remind that it was planned that nuclear fuel to the Belarusian NPP would arrive in December last year. However, later the dates were probably shifted.