Belarusian In Spain: I Started Earning €2 K After Two Months
13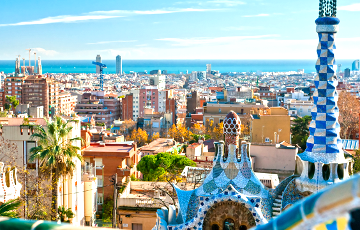 Our compatriot works in Barcelona as an ordinary car mechanic.
It's a normal practive for Belarusians to go somewhere for seasonal works. In recent years, the number of people willing to work abroad or even change their place of residence is only growing. The current trend is that the Russian direction is losing popularity, and Poland continues to gain momentum, writes abw.by.
However, Belarusians leave not only for the neighboring countries. A young man engaged in repairing cars in Belarus went to work in sunny Spain and told about the life and work in this country, earnings, repair prices and attitude of the local people towards cars and spare parts.
Matvey, like many representatives of the auto business in Belarus, after 2014-2015, began to think about leaving the country. However, the idea of Spain, where he has been working in the service station since the fall of 2016 and to this day, had not crossed his mind. Until his wife's friend came to visit the family...
1800 euro, living in a garage
"A friend told me that her husband had been working at a service station in Barcelona for a few months and that they needed a repairer. That same evening we called Spain and clarified all the nuances. Without hesitation, I decided to try.
They promised a salary of 1,800 euros and accommodation. You could live right at work. In a large room above the auto service.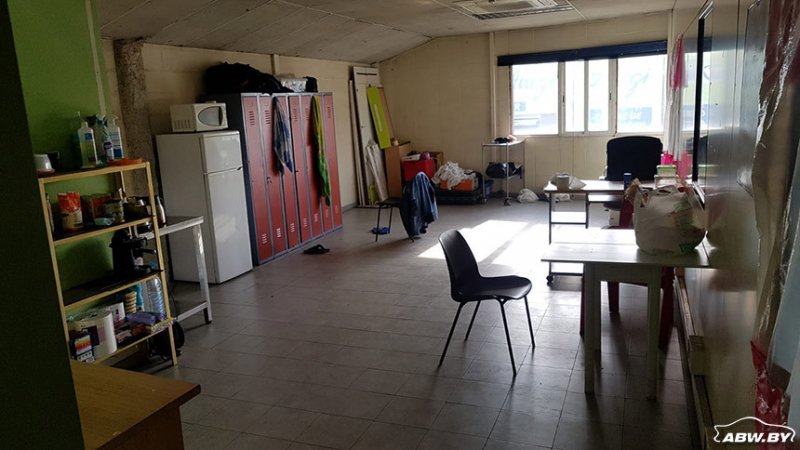 The shocking prices for food
A couple of weeks later I bought a ticket from Vilnius to Barcelona for 30 euros and went almost to the other end of Europe. At the airport, my friend's husband met me, we went to the grocery store. Food prices in Spain - the first thing that surprised and even shocked me. Almost all of them were comparable to ours.
I spent about 150 euros on food and beer a month. A pack of cigarettes in Spain costs about 5 euros, but there was an opportunity of a "freebie" smoke at the expense of tips.
The working schedule was from 8.00 to 20.00 with a 2-hour break for siesta on weekdays. And from 9.00 to 14.00 on Saturdays. Sunday was a day off. I lived in a room above the garage and received the promised 1800 euros on hand.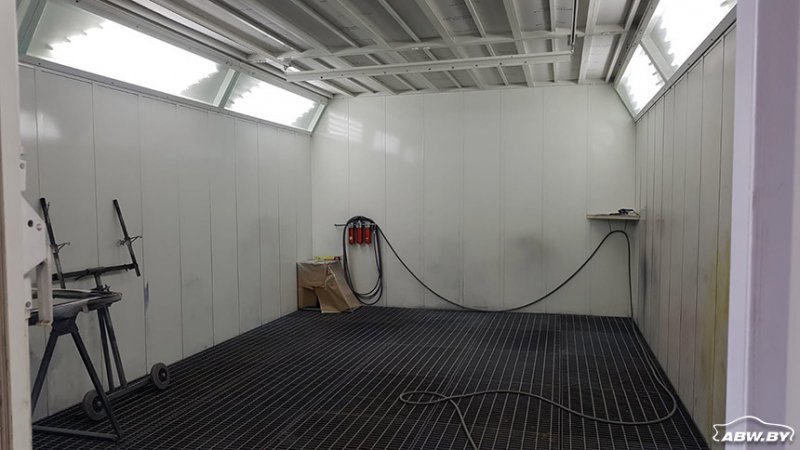 Four people worked in the service: two Belarusians and two Georgians. The owner of the station was Bulgarian, his deputy was also Bulgarian. Before my arrival, a Ukrainian and even a Spaniard worked there, and the latter broke the client's car when testing.
The boss had a fair knowledge of Russian, therefore he placed advertising on the Internet, also in Russian. Because of what, besides the Spaniards and Bulgarians, the Russians living in Barcelona and the surrounding area often came to our station for service.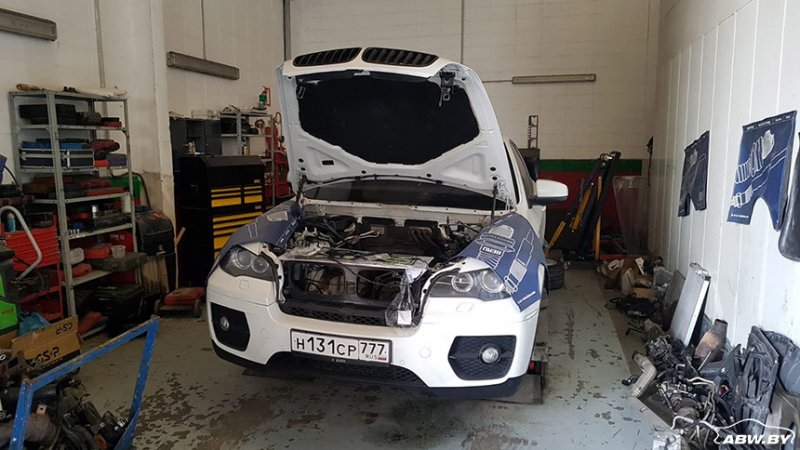 A tow truck for 250 euros
Once Belarusians got to the service, with an Audi Q5, the car was brought by the tow truck. These were tourists from Minsk. Before the trip to Spain they changed the timing set and the gland. The latter, as it turned out, was poorly installed, the car slowly began to leak oil, and at the entrance to Barcelona the oil leaked in liters. Towing a car with a rope is prohibited, and they had no choice but to call a tow truck. For 40 km on the tow truck, they paid 250 euros. By the way, in Spain, 5 evacuations per year are included in ordinary insurance. Therefore, locals, as a rule, do not lose anything if the car needs to be delivered to the service station in this way.
The service I worked at was multi-profile. We had a lift, a slipway for the body hood and a spray booth.
I will say right away about the other prices: replacing the clutch costs an average of 240 euros, replacing the front brake pads - 35, changing the rear pads for the Passat B7 / B8 - 45. Changing the engine oil in our service is 25 euros, diagnostics - 25-35.
Almost all the tools are pneumatic, so the performance was high. There was practically nothing to do manually.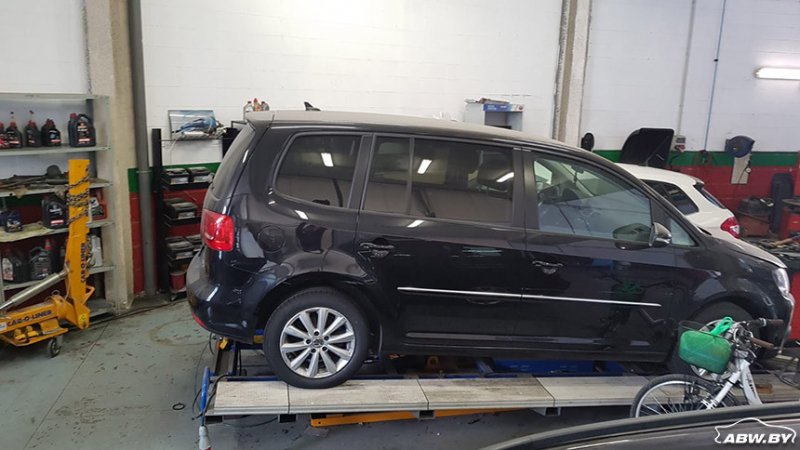 100-200 euro per item
Painting one item in Spain costs 100 euros. Elements such as a hood or bumper, are more expensive - 150-200 euros. At small stations, it is allowed to use only water-based paints.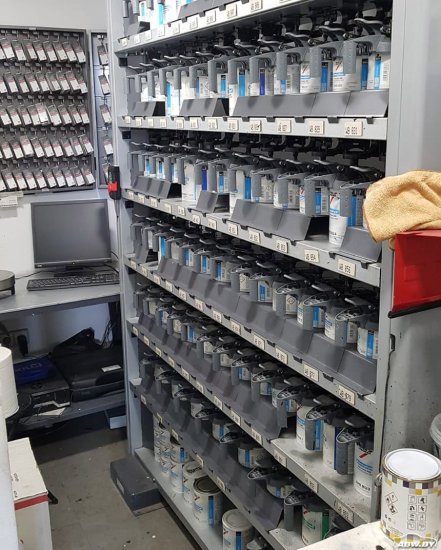 Everything necessary for the selection was there at the station.
Spaniards are less demanding than Belarusians
Basically, like at home, I was engaged in body repair. Spaniards in most cases do not bother so much about cars. However, you will never find cars in a state even close to what we see in our country. In addition, due to the climate cars do not rust there. However, because of the heat, varnish often eventually begins to peel off on horizontal surfaces. Few people pay attention to this, since by this time the car is already getting old (by Spanish standards, of course), investing extra money in it does not make sense. The most "aged" car that had to be repaired was the 1998 Audi A6.
As for the quality of painting, Spaniards are less demanding than Belarusians. And nobody pays attention to sagging.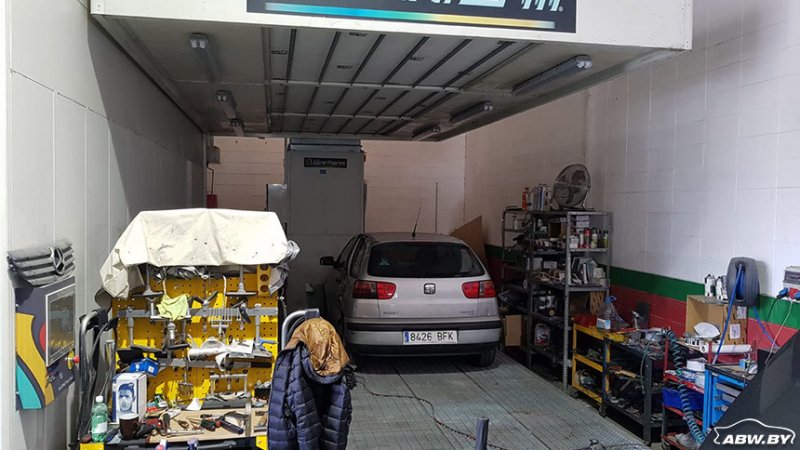 Flow coating for 1200 euros and windshield for 700
For all the time, only one car had to be skinned and polished after painting. It was the 2002 Honda Accord Coupe after a small accident. The car had damaged the front part, but the owner decided to completely "upgrade" the car. The painting was 1,200 euros, and instead of a Chinese frontal for 100 euros, he chose the original for 700 and asked to polish the car. It was the only client who expressed such a desire.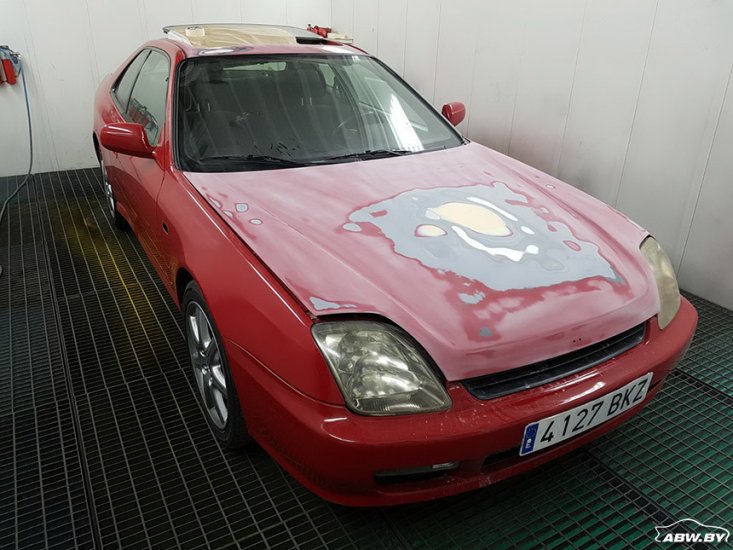 More money
After working for two months, I agreed with the owner about a salary increase of up to 2,000 euros and a reduction by an hour of the working day due to siesta. In addition to working at the service after a couple of months, I began to search for and arrange for the delivery of used spare parts from Poland and Lithuania for expensive cars.
On spare parts, Chinese and not only
In Spain, there are no markets and shops where they sell spare parts. All stations work directly with suppliers, buy at wholesale prices and, adding at least 30 percent, sell to the customers. Even if it is a clutch kit with a flywheel for 1000 euros, the service station will add its 30 percent. It is considered unprofitable to work with a lower margin.
Used spare parts for repairs are also used, but much less frequently than in our country. These are mainly body parts or units such as the engine or gearbox. Used shock absorbers, springs, calipers, CV joints, etc. Are not used in Spain, not to mention the used brake discs.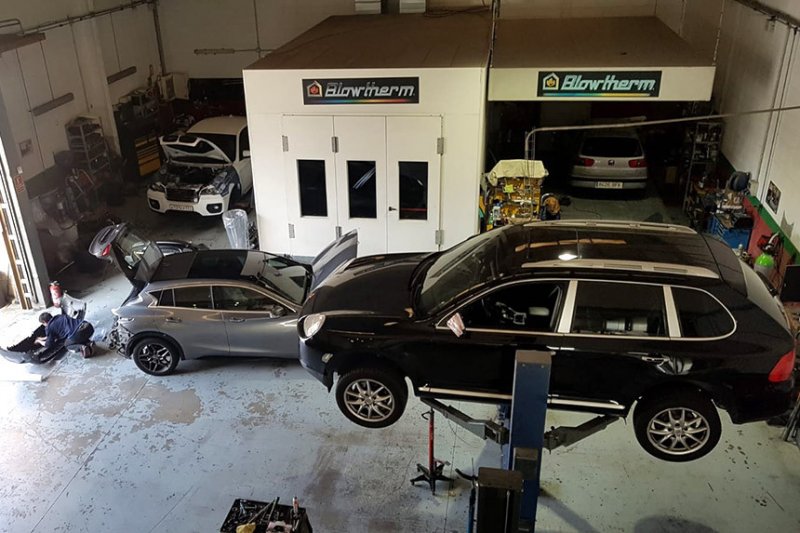 As for Chinese spare parts, there were only the ones of the automotive body and optics. New CV joints, springs and shock absorbers for 20-25 dollars, so popular in Belarus, are not sold in Spain. No station will install spare parts of questionable quality.
To the dump instead of repair
Several cars from us went to the dump. When, after diagnostics, it turned out that the repair was inappropriate, the cars were sent to another world. I was used to our cars and their condition, it was painful to watch this. Most cars that to the dump in Spain are in a much more dignified condition than those that drive on our roads.
It's hard to find accommodation for a migrant
Finally, earnings in aggregate were enough to bring the wife and two children.
Naturally, it was necessary to look for housing, and with this, as it turned out, problems arose. To rent housing, you need to confirm solvency. And since I was working illegally, I had to issue a lease agreement in the name of my boss.
The search for housing took 2 months. Given the payment for the services of realtors, and prepayment, we had to pay 3200 euros at once.
The monthly payment for a 4-room apartment was 800 euros. Plus 150 euros for the communal services in the winter, and about 100 in the summer. By the way, communal services in Spain are very cheap in comparison with ours, when comparing salaries. We spent about 500 euros per month for food for the four of us.
The final move failed ...
I had enough money for decent living, even though I worked alone in the family. But when there was a question about the confirmation of the wife's diploma (doctor) and the placement of children in school, problems arose, which made us decide not to stay long.
To confirm the Belarusian diploma in Spain, it will take 5 years. A month of training in the "free" school will cost 100 euros. And this will be the school where the children of migrants from Africa will study. Education in a private school costs about 500 euros per month.
Conclusion
You can go to Spain to earn money, the average salary in the country is 1,500 euros, I earned 2,000 or more. This was quite enough for life, not only alone, but also with the family. Prices in stores are comparable to ours. The communal services are more expensive, but not much. Perhaps the most expensive things are housing rent and education. Probably, if my wife knew Spanish and could get a job, and a year later the older child did not have to go to school, moving to Spain for permanent residence could be final."