Belarus Is More Than Five Times Behind EU In Regards To Labor Productivity
11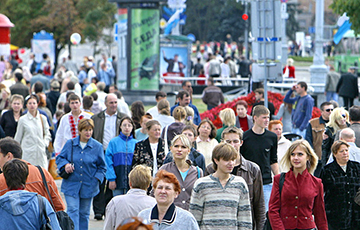 A number of important issues remain unresolved in the Belarusian economy.
The developers of the Concept of the National Strategy for the Sustainable Development of the Republic of Belarus till 2035 have come to this conclusion, BelaPAN reports.
This document was approved by the decision of the collegium of the Ministry of Economy and published in the latest issue of the Economic Bulletin, published by the Economic Research Institute of the Ministry of Economics.
The concept developers note that Belarus is taking measures to improve the business climate, as evidenced by the growing position of Belarus in the international ranking of the world Doing Business bank.
"At the same time, a number of problems remain unresolved. In terms of labor productivity, the republic is more than five times behind the level of the European Union, the problem of high energy and material intensity of production remains relevant, the return on investment in fixed capital is still low," – the authors of the concept stress.
Despite the growth in the contribution of small and medium enterprises in the GDP (from 19.8% in 2010 to 24.7% in 2017), its share remains low, the document says.
In addition, the authors of the concept note, the scientific and technical potential of the country is not fully involved, which is largely due to the lack of funding. They remind that in 2010–2017, the share of R & D expenditures in relation to the GDP was less than 1%.
"As a result, the extremely low scientific content of the GDP does not contribute to the reproduction of the scientific and technological potential and the solution of tasks to accelerate the innovative development of the country's economy. The share of Belarusian products, which are fundamentally new for the world market, is insignificant," – the authors of the concept emphasize.
They draw attention to the fact that Belarus was on the 53rd place in the Global Innovation Ranking in 2015, in 2018 –on the 86th.