Let's Show That We Are Many
17
Leanid Sudalenka
13.03.2019, 12:03

8,277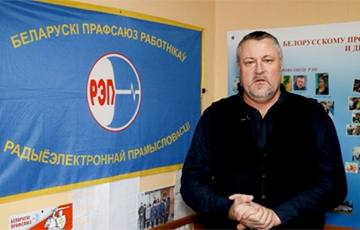 Leanid Sudalenka appealed to the Belarusians.
The first so-called "parasite" court of 2019 will take place soon in the city on the river Sozh. In connection with this, Homelskaya Viasna has published a video message of the legal inspector of the REP Trade Union in the Homel region, the well-known "lawyer of the parasites" Leanid Sudalenka:
"On March 15, the court of the Zheleznodorozhny district of Homel will hold a preliminary hearing of the case of Maria Tarasenka, whom the authorities consider to be "not engaged in the economy," will take place. We support Maria in her struggle for her rights.
Therefore, I, the human rights activist Leanid Sudalenka, urge everyone to express solidarity! Come to the court, let's show that there are many of us! "