Ceiling Fell Off In Homel University During Class Time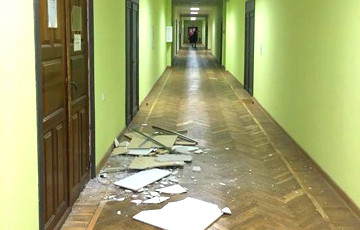 According to the administration of the Belarusian State University of Transport, the ceiling crashed due to the fact that the university building is rather old.
On March 11, at about 14:30, part of the ceiling in the corridor of the academic building of the Homel Belarusian State University of Transport crashed. The plaster came off, pulling the plastic ceiling system behind it. The incident happened at a time when students were in the classrooms, euroradio.fm reports.
"I was sitting in the classroom, a double class was on. Suddenly, something crashed close to our classroom, – one of the university students said. – This is very strange, as recently, maybe less than six months ago, this corridor was repaired. It's good that no one was hurt, and it didn't happen at the time of the break, when students leave the classrooms."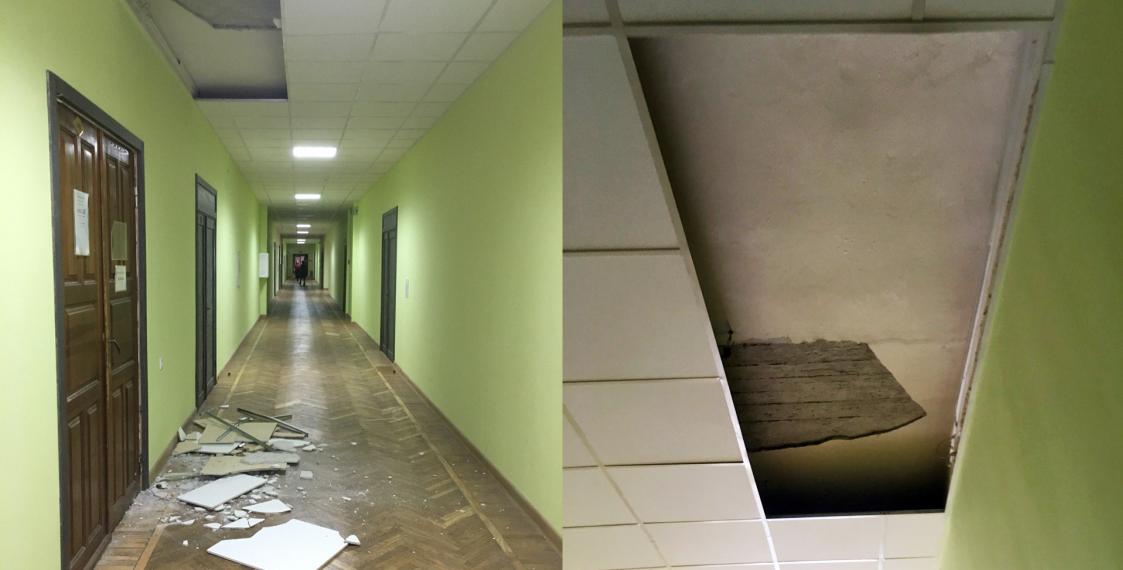 According to the student, the debris and plaster were removed quickly enough, but the hole remained. Now a desk is standing right under the place of the collapse.
The university administration says that the ceiling crashed because the building of the university is rather old:
"The situation is not regular. The building is not new, and therefore there was a breakdown of the ceiling plaster, which did not hit anyone. At that time, the students were in the classrooms. The problem is in the age of the academic building, not in the poor repair. There were no consequences for students."