Vital Rymasheuski: Ambassador Babich Must Be Immediately Expelled From Belarus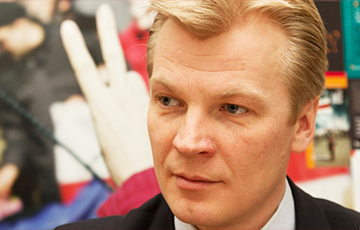 This statement has been made by one of the leaders of the Belarusian Christian Democracy.
Vital Rymasheuski, co-chairman of the organizing committee for the creation of the Belarusian Christian Democracy party, has called Russia's ambassador Mikhail Babich the Moscow boor.
He states that Babich must be expelled from Belarus the BCD website reports.
"There's no place for Moscow boors on the Belarusian land! I fully agree with the assessment of the Belarusian Foreign Ministry regarding the Russian ambassador's actions and statements. Babich really behaves here as the deputy king in the occupied territory. Such a position does not contribute to normal relations between Belarus and Russia. I believe that he has already made enough statements that do not allow him to continue his stay in Belarus. Babich must be immediately expelled from the country," –Rymasheuski says.