Day Of Remembrance Of Kastus Kalinouski To Be Marked In Vilnius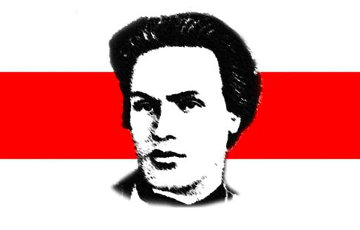 Festive events will take place on March 22-23.
The Belarusian National Memory calls to take part in the festive events dedicated to the 155th anniversary of the death of leader of the uprising of 1863-1864 in the Lithuanian lands and Belarus Kastus Kalinouski.
The celebrations will be held on March 22-23, 2019 in Vilnius.
The timetable
March 22
10:30 Lukiškių aikštė - the bells of the Apostles Philip and James Catholic Church will ring 155 times in honor of Kastus Kalinouski. After the bells, there will be the reading of the names of the rebels, which will last throughout the day till 7 p.m., when 26 torches will be lit in the square.
March 23
13:30 gathering of participants in the Šv. Ignoto gatvė, 11
13:45 start of the procession in the Lukiškių aikštė
14:20 celebrations in the Lukiškių aikštė
16:00 a historical round table devoted to the personality of Kastus Kalinouski and the uprising of 1863-1864 in the National Museum of Lithuania (Arsenalo gatvė 3)
18.00 the holy mass in memory of the rebels in the church St Bartholomew (Užupio gatvė 17A)
The information on an organized trip to Vilnius, dedicated to the leader of the uprising, is available here.