Prosecutor Demands Six Years Of Prison For Pavel Grib, Kidnapped In Belarus
7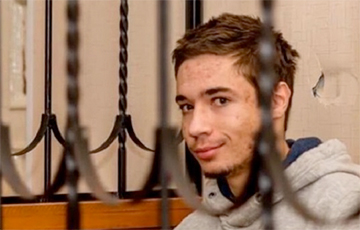 The citizen of Ukraine is in critical condition.
The Russian prosecutor has demanded six years of prison for Ukrainian citizen Pavel Grib. During the meeting of the military court in Rostov-on-Don, the state prosecutor declared that the defendant "committed a serious intentional crime, but contributed a lot to its detection." Grib is accused of "facilitation of terrorism," Radio Svaboda reports.
During the trial, the defendant felt unwell. The arrived doctors diagnosed him with an exacerbation of the disease. Grib's father had previously stated that his son needed urgent heart surgery. According to the relatives, Grib almost lost his sight and had memory problems. In turn, the Russian ombudsman, Tatyana Moskvalkova, stated that the defendant was under the control of doctors.
Ukrainian student Pavel Grib disappeared on the territory of Belarus in August 2017. He came there to meet with his friend. Later he was found in the Krasnodar remand prison. Grib's relatives and lawyers believe that he was abducted by Russian special services.
According to the Investigative Committee, Grib seduced his friend to blow up a homemade bomb at the school leaving assembly in a Sochi school. Later the girl admitted to journalists that she had invited Grib under pressure from the FSB.
Kiev is demanding the release of the Ukrainian citizen and speaks about the provocations of the Russian special services. Grib denies all the charges.