Belarusian Comes To Minsk City Center With White-Red-White Flag
18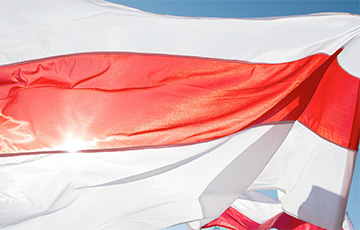 The woman was detained.
At around 21.50 on March 25, a woman was detained in Minsk who was walking along Independence Avenue with a white-red-white flag.
The photo and video of the detention was sent by the Radio Svaboda reader Dzmitry Martsisheuski.
The video shows how four men put a woman in a passenger car with tinted windows. "In the Komsomolskaya street, a woman was led from a passenger car into a "police bus," Dzmitry wrote.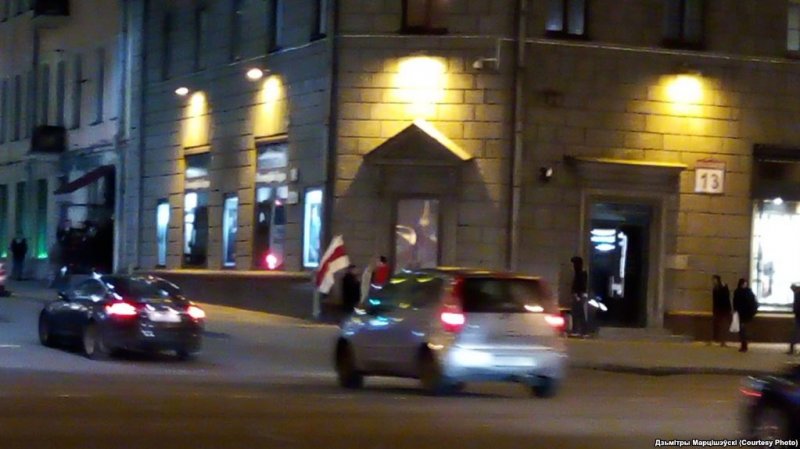 "All the time while she was walking, two men in civilian clothes tried to stop her, but she resolutely moved forward. And then a passenger car stopped nearby and four people instantly twisted her and threw into a car," wrote Dzmitry.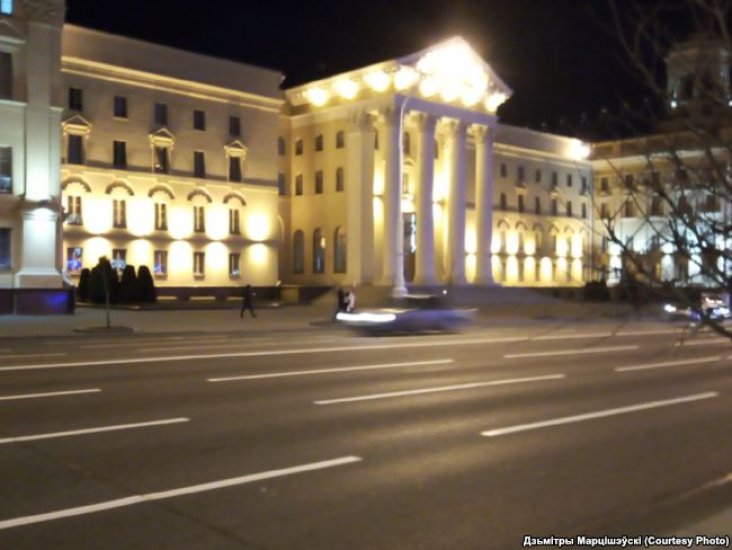 The journalists failed to promptly receive a police comment on the detention of the woman.
Important to note, on March 24, activist Zmitser Dashkevich was detained. On March 25, it is known about the detention of the Vitsebsk oppositionist Barys Khamaida. The police besieged the houses of other activists throughout the day.
During the celebration of the Freedom Day on March 25, activist Alena Talstaya chained herself to a post in the Kastrychnitskaya Square in Minsk to express her protest. She was also detained by police officers.
The police also detained acting Chairman of the United Civil Party Party Mikalai Kazlou and BCD Co-Chairman Vital Rymasheuski in the kastrychnitskaya Square in Minsk.
In the center of Minsk, musicians Liavon Volski, Ihar Varashkevich, Zmitser Vaitsiushkevich and Pavel Arakelian, who were going to give a free concert in honor of the Freedom Day, were detained.
Then the police detained several more people who were going to celebrate the Freedom Day in the center of the capital.
In the evening of March 25, all those detained on Freedom Day, except for Alena Talstaya, were released from the Central district police department in Minsk.