Minsk Dwellers Performed "Three Turtles" After Volski's Detention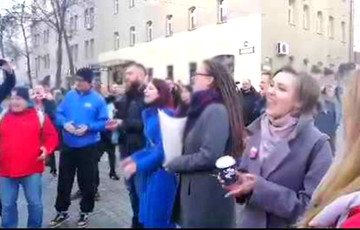 Residents of the capital refused to disperse after the mass arrests of musicians.
Musicians Liavon Volski, Ihar Varashkevich, Zmitser Vaitsiushkevich and Pavel Arakelian, who were going to give a free concert in the center of Minsk, have been detained.
After the musicians were detained, Minskers sang Liavon Volski's famous song.
The video has been posted by the nn.by youtube channel.