Policeman Fell From Window Of 9th Floor Apartment In Luninets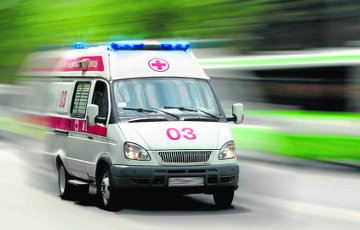 The incident happened in the early hours of March 2.
The official representative of the Internal Affairs Directorate of the Brest Regional Executive Committee Siarhei Duchenka has commented to Medyja-Palesse:
– On March 2, at about 4.00 am, the operational duty service of the Luninets district police department was informed that a man with injuries characteristic of a fall from a height had been found near one of the multi-storey buildings.
The investigative team of the Luninets district police department was sent to the scene.
They found that a 23-year-old man had fallen out from the window of an apartment located on the 9th floor. An ambulance crew took him to the Luninets Central District Hospital, where he died at about 6:00.
An investigation into the case has been started. A forensic examination has been appointed, all the circumstances of the accident are being established.
The 23-year-old Luninets citizen worked in the police department as an officer, was not married, had a good record.