Care Package For Mikalai Statkevich Not Allowed In Detention Center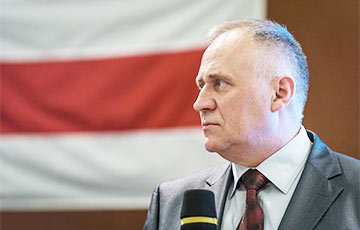 The politician's wife was pushed out of the detention center and the telephone was knocked from her hand.
Employees of the center for isolation of offenders did not allow the care package for the politician, head of the Belarusian Social Democratic Party (Narodnaya Gramada) Mikalai Statkevich, from his wife, Maryna Adamovich, and they did it in a rude manner, Radio Racyja reports.
According to the woman, she was literally pushed out of the center of isolation of offenders:
– They pushed me out without taking the parcel for Mikalai, knocking the mobile phone from my hands and threatening me with criminal prosecution, after I asked them to explain on what grounds they did not accept products that are not included in the list of those prohibited in accordance with the decision of their ministry. Apples, for example, oranges, hard cheese. I can give you the last name, duty officer Captain Nikulin.
Maryna Adamovich said she would appeal against such actions of the guard.
We remind that Mikalai Statkevich was sentenced to 15 days of arrest for calling for a prayer in defense of the memorial to the victims of Stalinist repression in Kurapaty, where, by order of the authorities, the demolition of crosses had begun.