A Jewish Mansion Decays Near Ashmiany, and The Authorities Don't Let Its Restoration
4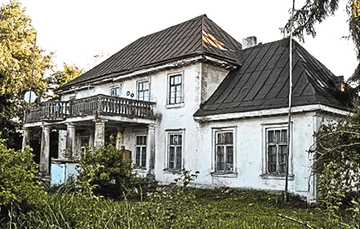 The mansion once belonged to one of the richest Jews in Belarus.
The mansion in the village of Svyatoi Dukh (its name before the arrival of the Soviets) was built by Leiba Strugach, the owner of the wine and yeast factory, the shareholder of the Lida Brewery, one of the richest Jews in Belarus. It included a house fenced with a high stones, a house for servants, a greenhouse, a park, a stable and several other household buildings, Uladzislau Rudakou writes for kyky.org.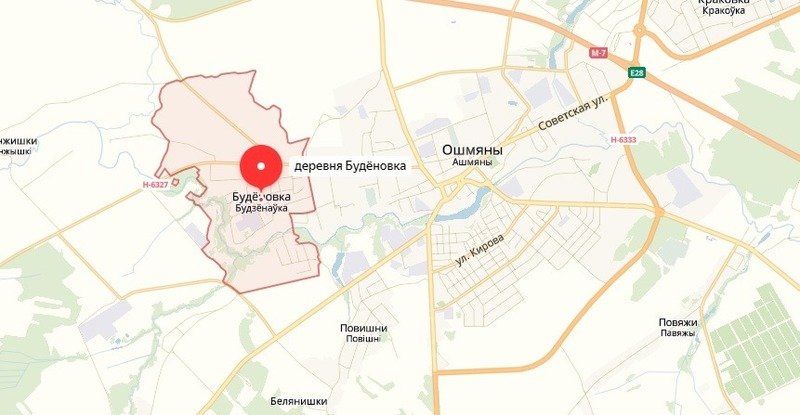 The wooden, plastered mansion with a figured gable, three balconies and a terrace looked very attractive.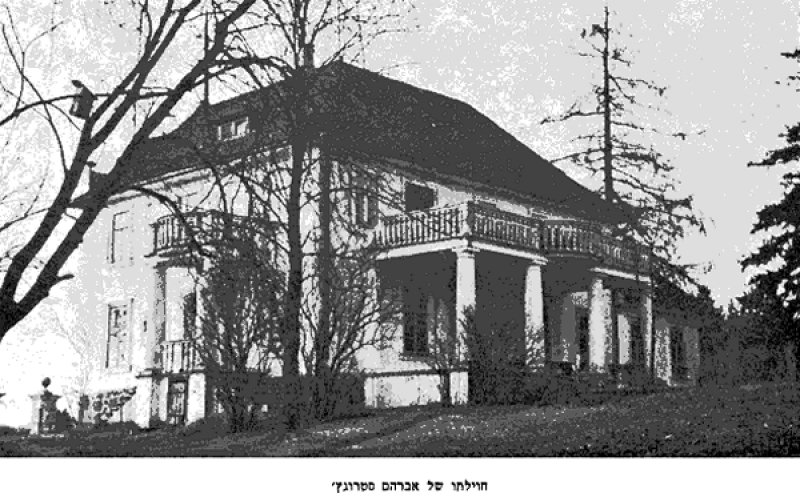 According to memories of long-term residents, the mansion looked like a paradise. There were flower beds with strange flowers, greenhouses with unusual plants, strawberry plantations and a swimming pool with goldfish. In 1906, Leiba Strugach died, and all business was the burden of Abraham, the son of a successful entrepreneur. He succeded in increasing his father's capital, and in 1913 his enterprise "L. Strugach Partnership" (yeast and wine factories in Lida and Ashmiany, participation in the Riga syndicate association of JSC "Yeast") was among the thirty richest in today's Belarus. But in 1939, the Soviet authorities arrived in Western Belarus and all Strugach enterprises were nationalized. Abraham's fate was very tragic - in 1942 he was executed together with his family in the Ashmiany ghetto.
It's not known how the estate was used during the Soviet times, but it was always inhabited. The last inhabitants were families of local school teachers, who lived here until 2012. Then the district executive committee found an investor who planned to open a recreation center.
He ordered to remove all the plaster from the building, and then realized that he would not be able to pay for such an expensive project and washed his hands.
So, this,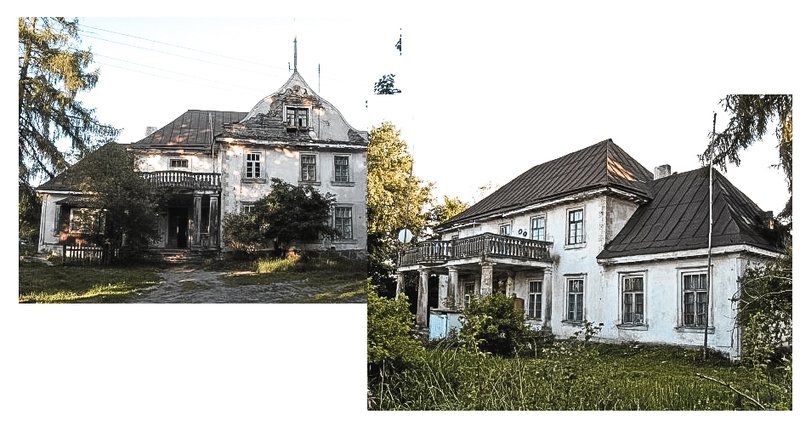 Turned into this: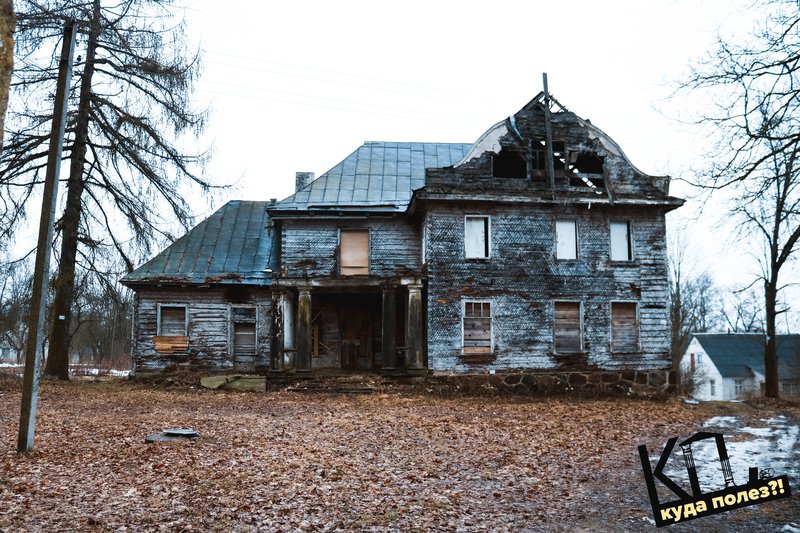 Bare, untreated wood rots and falls apart. Huge "holes" have already formed in many places of the facade, which only increase under the influence of weather.