Siarhei Sparysh Fined $ 608 For Calling To Prayer
10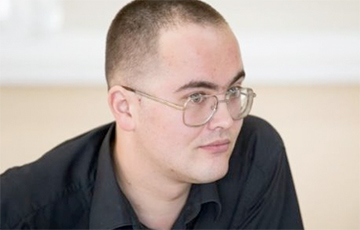 The BNC activist has spent two days in the detention center.
The Leninski district court of Minsk sentenced the activist of the Belarusian National Congress and Narodnaya Hramada Siarhei Sparysh to a fine of 50 basic units or 1,275 rubles for "calling for an unauthorized event" (Art. 23.34 of the Administrative Code of the Republic of Belarus), Radio Svaboda reports.
Siarhei Sparysh was one of those who called to pray in defense of Kurapaty at the residence of Lukashenka. The event took place on April 15. On the way to the administration building, the coordinator of the European Belarus civil campaign and one of the BNC leaders, Yauhen Afnahel, activists Viachaslau Kasinerau and Maryna Kasinerava, Siarhei Tarasenka and Ales Abramovich were also detained, but they were released without drawing up a protocol.
Sparysh was then detained and not released; he spent in the temporary detention center two days before the trial. His trial for an unknown reason took place during the lunch break.
The Belarusian Law "On Mass Events" does not regulate religious activities, which include prayer meetings. The law "On Freedom of Conscience and Religious Organizations" prohibits obstructing religious rites in religious buildings and in their territories, as well as in places of pilgrimage or a cemetery.