Bastunets: How Could Siarhei Piatrukhin Be Tried For "Insult" And "Slander"?
1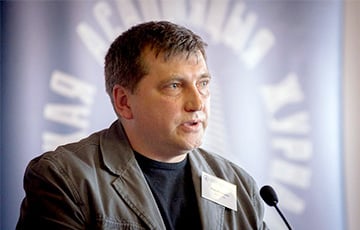 The power sees danger in bloggers and in independent media.
On Thursday, April 18, Brest blogger Siarhei Piatrukhin was punished with a fine of 360 basic units, which he has to pay within a month. Palitviazni.info asked the chairman of the Belarusian Association of Journalists, Andrei Bastunets, to comment on the verdict against blogger Piatrukhin.
"If someone doesn't know, I'll remind you that Piatrukhin's report was built on the statements of people who accused the policemen of beatings, – Bastunets said. – One of these people filed a complaint against the policemen. It has not yet been considered. If the case hasn't been brought to a close, how could Piatrukhin be tried for "Insult" and "Slander"?
In addition, the BAJ head believes that the very fact of criminal prosecution for informational articles is incorrect, since such cases should be considered in civil courts.
"A criminal punishment should not be considered at all in such cases, – Andrei Bastunets adds. – But, as we see, this is not the only "blogger's case" lately. It is clear that the authorities see danger in bloggers and in independent media. We remember how journalists were persecuted last year. The nature of the persecution is clear. The authorities are trying to mop up the information field before the "election," and this is obvious."