Ihar Komlik: We Will Go Through All Judicial Instance – In Our Country And Abroad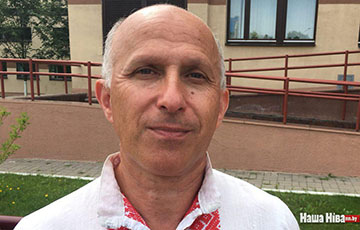 The leaders of the REP Trade Union are trying to appeal the verdict.
On April 18, the Minsk City Court considered the appeal of the REP Trade Union leaders, Ihar Komlik and Hennadz Fiadynich and upheld the decision of the Tsentralny District Court of Minsk.
"We will go through all the stages of appeal, and therefore we will appeal to the Supreme Court," – Ihar Komlik has said to palitviazni.info.
Ihar Komlik adds that they, together with Hennadz Fiadynich, will appeal the decision of the Minsk City Court.
"We must show how absurd our system is, – he says. – Show how dirty their methods of work are, if they swear black is white. But I promise that we will go through all the judicial instances, both in the country and abroad."