Lukashenka: Presidential Elections Will Be Held In 2020, Parliamentary Ones – In This Year
80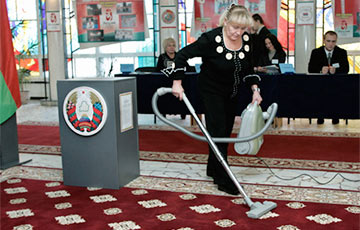 The dictator has announced the dates of presidential and parliamentary elections.
Today the dictator addresses the people and the national assembly with his "annual message."
The Charter97.org website publishes selected excerpts from the dictator's speech.
"I will not seek benefits to stay in power. The elections are to take place in 2020. In 2020, they will be held in accordance with the law. We will not play with the people. And in this year, the elections to the "House of Representatives" will be held. They will become an exam not only for the vertical of power, but also for voters," – Lukashenka said.
"Let's hold them close to the date of November 7, the day of the October Revolution," – Lukashenka suggested.