Belarusian Businessman Aliaksei Khotsin Detained in Russia
13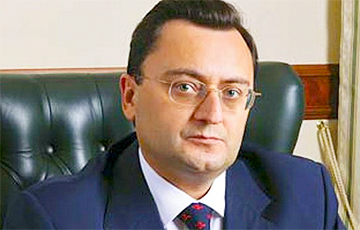 The main shareholder of Yugra Bank is detained for "embezzlement".
Belarusian businessman, the main shareholder of Ugra Bank, Aliaksei Khotsin, is detained during the investigation of theft of Br7.5 billion. It was reported on Friday by the Investigative Committee of Russia, Radio Svaboda informs.
A criminal case has been initiated under embezzlement. officers of the FSB and Interior Ministry of Russia participated in the investigation.
In July 2017, Yugra Bank, one of the top 100 largest credit institutions in Russia in terms of assets, lost its license on Friday. Before that, the Central Bank introduced external management there. The bank called this decision illegal. Both the management of the credit organization and the Prosecutor General's Office of Russia demanded its abolition and stated that the bank did not violate its obligations.
Aliaksei Khotsin was born in Minsk on May 21, 1974. He is married and has two children. His father, Yury Khotsin, is also engaged in business. The Khotsins founded their first cosmetics business in Belarus in 1994 and soon moved to Moscow. Today the family owns stakes in financial institutions, real estate, oil and gas companies.