Yarmoshyna Proposes To Hold Presidential Election On Lukashenka's Birth Day
114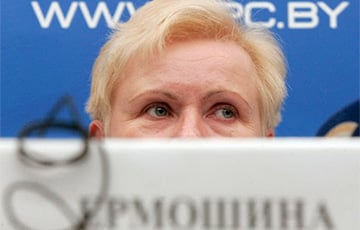 The scandalous CEC head has called a possible date for the presidential election in Belarus.
The head of the CEC of Belarus, Lidziya Yarmoshyna said in an interview to the Week program on STV that, in her opinion, the best day for holding the presidential elections is August 30, 2020. According to Yarmoshyna, on this day, most of the residents will be staying at their principal residence.
"For in a day, on September 1, the school year begins. All the educational institutions will be functioning, they will have already been repaired, and that's where we have our polling stations. Therefore, from the organizational point of view, this date is absolutely acceptable. From the point of view of pre-election campaigning, it is also suitable in that it creates favorable climatic conditions for holding events, pickets and rallies, in the open air," – the CEC head said.
The CEC chairman validated this date by saying that Aliaksandr Lukashenka's term of office ends on August 30. But, at the same time, it is possible that this date is not very suitable for the candidates due to the fact that many voters will be in other places during the election campaign, somewhere on vacation, she specified.
At that, Yarmoshyna noted that it was too early to talk about it.
"I think that after the parliamentary elections I will come with a report to the head of state, and we will discuss the issue with the parliament leadership. They schedule the elections for the most acceptable period and the date of the presidential elections," – the CEC head said.
We remind that since 1996, the international community has not recognized as democratic all the election campaigns in Belarus under Lidzia Yarmoshyna's leadership – their results were falsified.