Navalny: I Congratulate Everyone On Fair Election, Rare Thing In Former USSR
10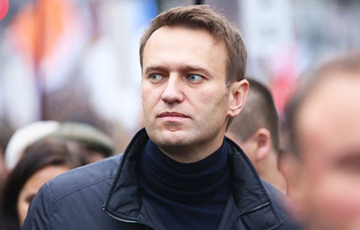 Russian oppositionist Alexei Navalny, after the elections in Ukraine, wished Ukrainians prosperity.
Russian opposition politician Alexei Navalny congratulated Ukrainians on fair elections. He wrote about this on his Twitter in the evening of April 21.
"I'd like to congratulate Ukraine and Ukrainians. Those whose candidate won - on a victory. Those whose lost - on a worthy loss in a bitter struggle. And everyone - on fair election, which is a rare thing in the former USSR. Let Ukraine thrive, it will bring only good to Russia," said Navalny.
On April 21, the second round of presidential elections was held in Ukraine. Showman Volodymyr Zelenskiy and current President Petro Poroshenko claimed for presidency. According to the National Exit Poll 2019, conducted by the Kyiv International Institute of Sociology, the Ilk Kucheriv Democratic Initiatives Foundation and the Razumkov Center, 73% of respondents voted for Zelenskiy, 25.5% for Poroshenko.
The latter, after the announcement of the preliminary data of the National Exit Poll, said that he would leave the post of head of state next month, but would not leave politics. Zelenskiy said Poroshenko congratulated him on his victory.
According to the results of processing 90.1% of the electoral protocols, Zelenskiy scored 73.16% of the votes, Poroshenko - 24.5%.