Special Police Detain Anarchist Group In Village Near Kobryn
26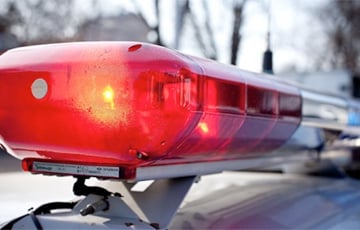 The police maltreated the people.
Eleven people were detained on April 20 in the village of Teuli, Kobryn district. These young people came to Teuli from Brest. They attribute themselves to the anarchist movement, writes nn.by.
Ten guys and one girl gathered in Teuli, located 15 kilometers from Kobryn and 50 kilometers from Brest.
The dacha where the arrest took place belongs to the parents of this girl. The youth arrived there on Saturday morning.
Already around 2 p.m., the Kobryn police and the Brest special troops arrived in the village. "We were just cooking dinner," says one of the detainees, Ulad. "We were laid face down in the yard; we lay like this for about an hour." They used force against some, hit their legs, and crushed their face with their feet. "
After that, according to eyewitnesses, the guys were handcuffed and put in a police minivan. The detainees were taken to the Kobryn district police department.
"We were held there facing the wall for several hours. After that, they started videoing with a camera. Those who refused to be filmed were beaten in the ribs and stomach," Ulad continues.
As a result, they released five people on the same evening. One of them was a minor, he was released earlier. "I don't understand why they chose us to let go. Perhaps the rest of the detainees did not call themselves," said Ulad.
The detainees were taken for drug testing. Ulad said that in Kobryn they were told, like, they could use marijuana "a week ago, maybe earlier." However, on April 22 in the morning he underwent an examination in the Brest narcological dispensary, and no narcotic substances were detected in his body.
"Then they took me and the girl to Teuli to enlist the things that remained there. We had no drugs or alcohol there. I read the list very carefully because I was afraid that they might plant something, but nothing like that happened," says Ulad.
Are they anarchists? "I can say in the affirmative," answers Ulad.
The six detainees are still held in the temporary detention center in Kobryn. First deputy head of the Department of Internal Affairs of the Kobryn district executive committee Aliaksandr Kasiak confirmed that the detention did take place.
"I do not know about their political views. It's too early to talk about trials. If something does happen, these will be administrative offense protocols," said Aliaksandr Kasiak.
Illia Pomin, the official representative of the Internal Affairs Directorate of the Brest Regional Executive Committee, said that at the moment he had no information on the case. "If you find it important, then read it on our website," he replied.