Minsk Stopped Export Of Petroleum Products Due To Quality Of Oil From Russia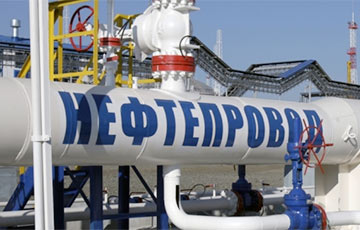 It is reported that the measure is temporary.
Minsk has decided to temporarily limit the supply of petroleum products due to the deterioration of the quality of oil coming from Russia.
Belarus will temporarily limit the export of petroleum products due to the quality of Russian oil. This statement was made by the deputy chairman of the Belnautakhim concern Uladzimir Sizou after the meeting of the operational group controlling the oil supply, BelTA informs.
The Belnautakhim representative explains the need to limit the export of Russian oil by "the existing risks of processing raw materials with degraded quality" and the sowing campaign in Belarus. He stresses that the restriction is temporary. "As the situation improves, we will fulfill our responsibilities for deliveries to our foreign counterparties," – Sizou said.
We remind, that the questions about the quality of Russian oil arose against the background of disputes between Belarus and Russia. Belarus wanted to raise the tariff for pumping oil through its territory by 23.1%, but this plan did not find understanding in the Russian Federation. Aliaksandr Lukashenka responded to the restrictions on the import of food products from Belarus with threats to shut oil pipelines for repairs. Transneft stated that the condition of the Druzhba main oil pipeline section was satisfactory, but "if necessary" they were ready to help Minsk eliminate defects.
April 19, the Belneftekhim Concern announced the deterioration in the quality of the Urals export mix arriving in transit to the Gomeltransoil Druzhba main oil pipeline section. The content of chlorides in the oil exceeding the standard limit values by ten times." According to Belneftekhim, the quality decline threatens the Belarusian refineries. In this regard, the Belarusian side requested a meeting at Transneft. The Russian pipeline monopoly acknowledged that there were problems and expressed the hope that "the problem with the oil quality should be fixed by Monday-Tuesday the next week."