Paval Seviarynets: Lukashenka Declared War On Belarusians Long Ago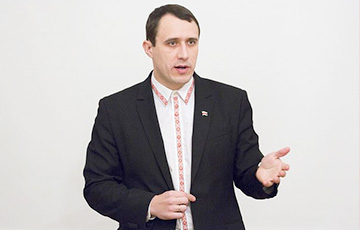 Nothing good awaits the dictator on this path.
Paval Seviarynets, the co-chairman of the Belarusian Christian Democracy, was released today after 15 days of arrest, Radio Racyja reports.
He was convicted of protecting the memorial to the victims of Stalinist repression in Kurapaty, where the authorities began to demolish the crosses. According to the politician, his detention, trial and sentence were a real lawlessness.
– When you film how the crosses are demolished, you get two protocols against you, the "petty hooligan", they say, "you resist the legitimate demands of the police". A real lawlessness. And Lukashenka, who has declared war on the Belarusians long ago, has declared war on people's memory and God in the case of Kurapaty. And this is something serious. I think, nothing good awaits him on this path.
Paval Seviarynets said that the conditions in the temporary detention center of the Minsk region were tolerable. He was kept in a double room. The politician read, wrote, prayed, thought about his family.
About 20 people of his friends, Kurapaty defenders and, of course, his family – his wife Volha together with their little son Francis, – came to greet Seviarynets.