Lukashenka Talked About Stalin's "Merits" On Eve Of Easter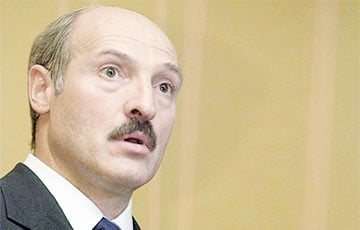 The dictator worked at the "Stalin Line" during the subbotnik.
On April 20, Lukashenka took part in planting trees on the territory of the historical and cultural complex "Stalin Line" on the republican subbotnik, his press service reports.
Before starting work, Lukashenka was informed about the development of the complex and the organization of new expositions.
"If we had seriously reacted to this fortified area, to the operation for which it was intended, then it would not have been so easy for the Germans to pass it," – Lukashenka stated.
Having planted the trees, Aliaksandr Lukashenka talked to media representatives. The dictator noted that the work at subbotniks is the best piece of the Soviet past and it should be brought to the present. According to the ruler, today few Belarusian people consider subbotniks as a relic of the past.
Lukashenka said that the events of the war years, which developed in the area of the Stalin Line, teach to be always ready to repel aggression. "This is a lesson, this is the unknown part of the history of our country that we must know. And this lesson teaches us to keep the powder dry, and we must always be ready to repel the aggression against us, from any side," – Lukashenka said.
The dictator said that when the historical and cultural complex was being created, there were many opponents, who accused the authorities of perpetuating the memory of Stalin.
"Well, I wasn't reviving Stalin's name, although he deserves it. I was reviving this object, which speaks about that part of the story that we had, and which, unfortunately, was misunderstood at that time," – Aliaksandr Lukashenka said.