Andrei Sannikov: Ukraine Must Show Political Will In Relations With Belarus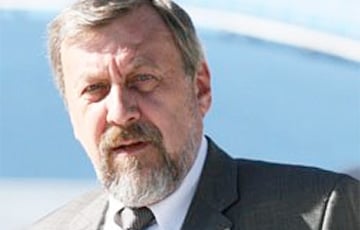 A fundamental attitude towards dictatorship is a must.
The head of the European Belarus civil campaign, ex-presidential candidate, former deputy foreign minister, political prisoner Andrei Sannikov has told the Ukrainian National News agency what he expects from Vladimir Zelensky in relations with Belarus.
"I think both for you and for us it is important that Ukraine not only keeps following its course towards rapprochement with Europe, but achieves the level of irreversibility of democratic and market transformations. In this regard, Belarus acts as a kind of "litmus paper." It is impossible to demonstrate the desire for democracy only "for export" and at the same time support the Lukashenka dictatorship, run a joint business with him, including the one in the war. We expect a principled attitude to dictatorships, to the violation of human rights and this will become an indicator of the maturity of democracy in Ukraine. I think that Lukashenka will be striving to establish possible relations with the new president in order to preserve his "gray business" as quickly as, will play the role of an ally and mediator, in fact helping the Kremlin to achieve its goals in Ukraine. Surely, the voices of Western "useful idiots", advising to support Lukashenka because of the "difficult geopolitical situation," will be heard.
I hope that not only the new president, but also the new government will work in cooperation rather than confrontation, will not succumb to the tricks of the experienced intriguer Lukashenka and show political will in relations with Belarus. Today, it is Ukraine that is at the forefront of the struggle for freedom in our region. Your freedom, independence and democratic development are our future," – Belarusian political and public figure Andrei Sannikov said.