Yevhen Kuzmenko: A Large Number of Ukrainians Associates Zelensky with Positive Moments in Their Lives
6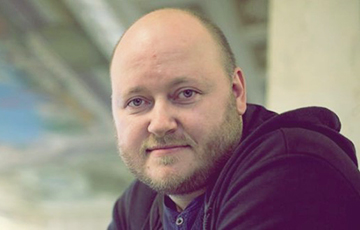 The new president of Ukraine tends to revise the Minsk agreements.
On 21 April, Ukraine held the second tour of presidential elections. As a result, Volodymyr Zelensky became the new president of Ukraine given a significant gap in votes with Petro Poroshenko.
What is the reason for such an amazing victory of the candidate who has recently joined the Ukrainian politics and what can be the policy line of the new president towards Belarus? Charter97.org asked a journalist of the Ukrainian newspaper Censor.Net, Yevhen Kuzmenko, for comments:
- Zelensky phenomenon relates to several circumstances.
First of all, these more than 70% of votes include those who deny results of Petro Poroshenko's five-year presidency.
Second, Volodymyr Zelensky held a brilliant and wise election campaign: minimum information about the candidate himself, very wise and well-structured information policy.
Third, a large number of Ukrainians associates Zelensky with positive moments in their lives: comic shows, "95 Kvartal", "The Servant of the People" and sees him as the character of Volodymyr Zelensky himself.
One wants to vote for a person one laughed and rejoiced together with, rather than for someone who is associated with five years of war. I'm not talking about any fault of Petro Poroshenko, but five years of war for a voter is the period of fatigue, which comes much earlier in such a situation than in peacetime.
- Volodymyr Zelensky commented on the results of the National Exit Pall with the following words: "As a citizen of Ukraine I can tell the countries of the former USSR - look at us - everything is possible". What do you think of these words?
- It's another gag.
One should be ready to hear such gags, phrases of Zelensky in the first six months of his work, and they will appeal to the rhetoric chosen and hide uncertainty Zelensky has, being a person not belonging to the political system.
In this situation, it's a beautiful phrase. He tries to present his presidency as the lucky case when not oligarchs, but the people elected the head of state.
Since this is not common on the territory of the former Soviet Union, in principle, people should be keen on such a story. He feels it, that's why he says these phrases.
- What policy line do you think the new president of Ukraine should follow towards Belarus?
- I will say at once that I don't know what it will be like, because I don't think Zelensky himself understands this yet.
I can assume that relations with Russia, Germany, France, and the USA will come first. Then relation building-up with neighbors begins.
Here, Minsk's retention of its status quo as a negotiating platform will be of great importance for future relations with Belarus. If Lukashenka manages to preserve this platform, it is likely that relations between Ukraine and Belarus will be built in a new way. But it's too early to talk about it, because it's not even clear who will become major ministers under Zelensky.
- Is there an option that Minsk may lose the status of the negotiation platform for Donbass under Zelensky?
- I think, yes. Pay attention to Zelensky's comments on the Minsk Accords. I can't quote, but the essence of it is that he didn't sign them, and they cause a lot of skepticism.
The fact that the presidential candidate Zelensky stressed that the Minsk Accords had not been signed by him is already enough to believe that under his presidency they will be likely reviewed. It means that the negotiation platform may be moved to another country.