Four Soldiers Committed Suicide In Belarusian Army In 2018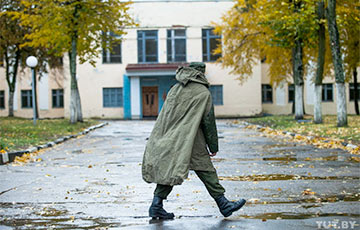 In 2017, five soldiers committed suicide in the army.
In 2018, four soldiers of the Belarusian army committed suicide. Two of them were conscript soldiers, two more were contract ensigns. The official representative of the Ministry of Defense, Colonel Uladzimir Makarau told Euroradio about that:
"Two conscripts whose names are known. And two contract servicemen who [committed suicide] during off-duty hours, and this was due to purely personal reasons," – Makarau told.
Information about three out of four suicides appeared in the news outlets. September 6 in the military unit No. 33933 in Slonim, private Aliaksandr Arlou was found hanged. Two days later, on September 8, the body of the 26-year-old conscript soldier Siarhei Yasiukevich was found in a forest near Hrodna. On June 22, 2018, Ensign Aliaksei Siahodniau committed suicide in one of the units of the Polats garrison.
Uladzimir Makarau did not give details on the fourth soldier, also a contract ensign: "We do not give such information. It was during off-duty hours, at home, for family reasons."
In 2017, five soldiers, including private Aliaksandr Korzhych, committed suicide in the army. The consideration of his death, which became resonant in the media, began in August 2018. Three sergeants were found guilty of bringing Korzhych to suicide: Yauhen Baranouski, Anton Viazhevich and Yahor Skuratovich. They were sentenced to 9, 7, and 6 years of colony, respectively.