Case Against Leader Of Union Of Poles Andżelika Borys Terminated In Hrodna
14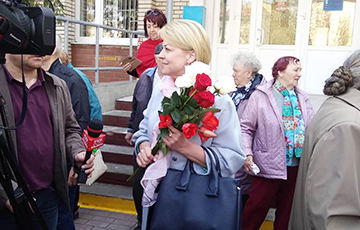 Many people came to support Andżelika Borys, the courtroom hardly admitted everyone.
Today, the court of the Leninski district of Hrodna considered the administrative case of chairperson of the Union of Poles, unrecognized by the Belarusian authorities, Andżelika Borys, reports the human rights center Viasna.
The Hrodna police made a protocol with regard to her over an alleged administrative offense under Article 23.34 of the Code of Administrative Offenses, namely, for the "unauthorized" holding of the traditional holiday "Kaziuki" in March of this year.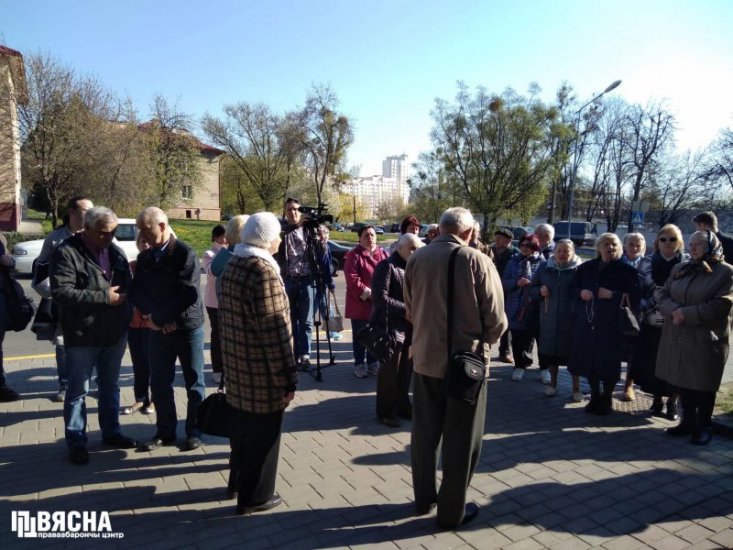 The case was considered by the judge Alena Piatrova.
According to human rights activist Viktar Sazonau, many people came to support Andżelika Borys, the courtroom hardly admitted everyone. These are members of the Union of Poles in Belarus, as well as human rights activists and journalists.
The judge immediately banned photography and ordered to leave the hall to all who did not fit in. The people left, dissatisfied.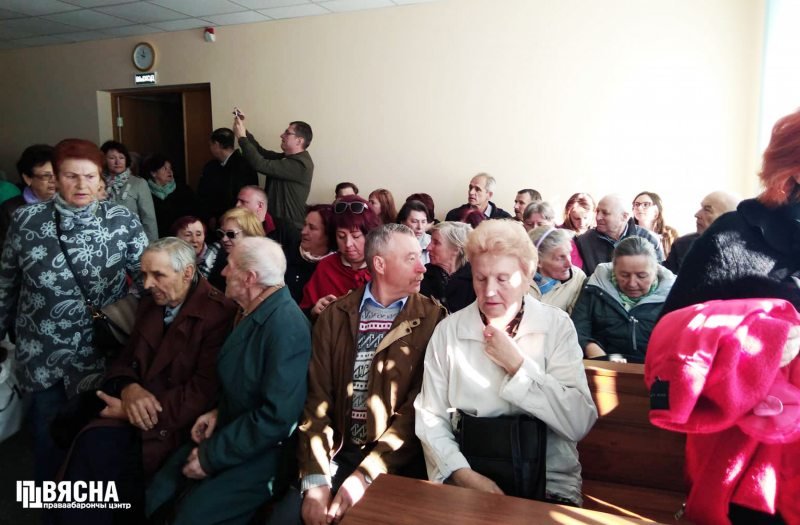 Lawyer Vital Prakopik defended Andżelika Borys in court.
A witness, police officer Kul, could not correctly name the event that was held, said that they were some kind of Kiziuki.
Another witness, policeman Aliaksei Vaytseshka, claims that on this day Kaziuki, organized by the department of culture, was held and, therefore, festivities and Kaziuki elsewhere were illegal.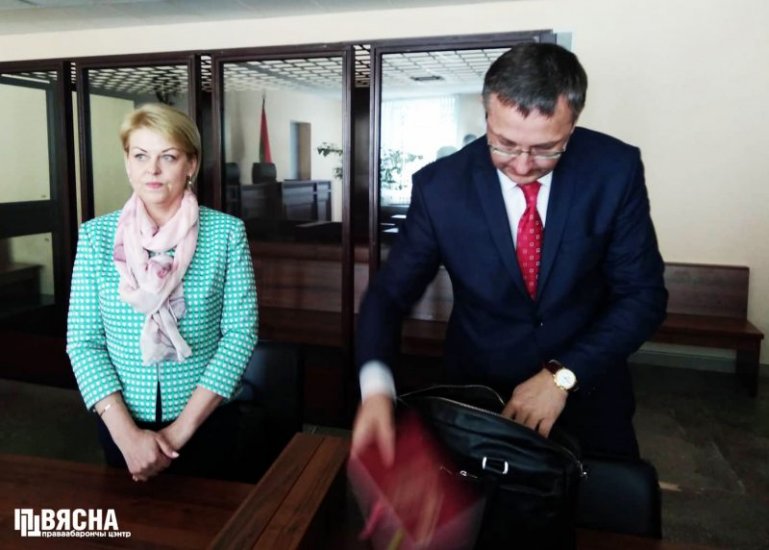 Viktar Sazonau is indignant, says that Kaziuki is a national tradition of the Poles, including the Polish national minority in Belarus. People go outside to have fun and celebrate. To try them for this is the same thing as to try for being near the church on the Easter day. Making protocols for this is ethnic discrimination.
After a long break, the trial resumed.
Andżelika Borys says that in 2005 the KGB destroyed the registration of the Union of Poles, but she considers herself a leader further on. And today's trial is a trial over the traditions of the Poles, and this is a disgrace.
She refused to comment and answer the questions of the judge, but the judge asked questions anyway. Andżelica refused to answer the majority of them.
After a lunch break, the court decided, in view of the insignificance of the offense, to release Andżelica Borys from administrative responsibility.