'Dreaming About Freedom, Under White-Red-White Flag'
5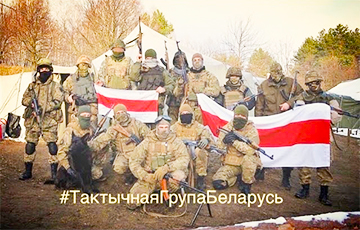 A video about Belarusian volunteers in Ukraine appeared in the net.
The YouTube-channel Ukraine History Archive published a video called "Belarusian Volunteers", dedicated to the Belarusians who went to the war in the Donbas for the freedom of Ukraine, Radio Racyja reports.
"Since the beginning of the Russian aggression against Ukraine, Belarusian volunteers headed there to help the Ukrainian people. The volunteers sacrificed their life plans and the opportunity to return home, to Belarus, where the authorities promised persecution for the fighters for the freedom of Ukraine. Belarusians went to the war in the squads of various volunteer battalions, under the national white-red-white flag of Belarus, with a dream to see Ukraine and Belarus free!" says the preamble to the video.