Pavel Seviarynets: Fate Of Belarus And Whole World Is Being Decided In Ukraine
14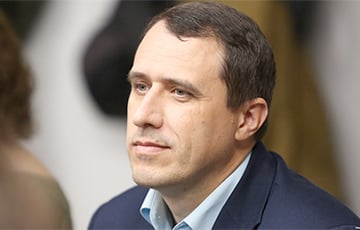 Belarusians are looking at Ukraine with anxiety and hope.
On April 21, the second round of presidential elections was held in Ukraine. According to its results, Vladimir Zelensky became the new president of Ukraine.
The election results were commented for Charter97.org by Pavel Seviarynets, one of the leaders of the organizing committee for the creation of the Belarusian Christian Democracy party:
– After the elections in Ukraine, I can describe my feelings in two words: anxiety and hope. On the one hand, Ukrainians should be congratulated on the fact that their elections were democratic. We, Belarusians, are still quite far from this. As for the form, procedure of elections, everything was done beautifully and in a European way.
It is also pleasant that yesterday thousands of people gathered and thanked Petro Poroshenko for all that he had done. This is also a part of political culture and it's great.
Now I will say about the other side. Obviously, everyone is worried that a man without political experience, Vladimir Zelensky, became the president. A lot of people believe that Poroshenko would be the best opponent for Putin, who is fighting with Ukraine, but it would be short-sighted to judge like that. Zelensky and the new forms and approaches that he presents have gained credibility. Now we must hope and pray that Ukraine will survive.
Once the Ukrainians have decided so, it is their right and now the ball is on Vladimir Zelensky's side. It is very important for us, because, probably, the fate of Belarus and the whole world is being decided in Ukraine, which is opposing to Russian aggression.
– What should be the policy of the new president of Ukraine towards Belarus?
– First of all, I would advise Vladimir Zelensky to be more principled regarding the Lukashenka regime.
During the five years of Poroshenko's presidency, we have considered both his strengths and weaknesses. I can say that he agreed to an alliance with Lukashenka and, let's say, rarely raised the issue of democracy, human rights in Belarus. Although, in my opinion, he could influence Lukashenka greatly.
The Belarusian ruler is dependent on Ukraine and the situation in Ukraine. It seems to me that if Zelensky will raise Belarusian issues more often than Poroshenko, then he will meet the expectations of Ukrainians.
By any name, one of the most important interests of Ukraine is a free and democratic Belarus. If this is not achieved, then the threat will hang over Ukraine, not only from the East and the South, but also from the North. Ukraine will get into a mousetrap.
I emphasize that the Belarusian direction is very important for Ukraine. You know, a conversation between Zelensky and Lukashenka will become an indicator for me. I hope that the new president of Ukraine will fundamentally support the aiming of Belarusians for democracy and freedom.