Homel Resident Wins Trial Over Authorities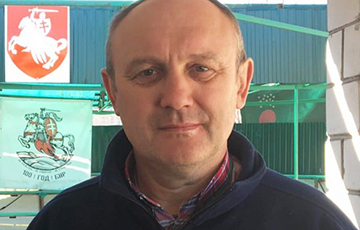 The police could not even define the terms of the "offense", allegedly committed by the Homel resident.
On April 24, Siarhei Karmanovich, the judge of the court of the Central district court of Homel, sent an administrative case back to the local police department for a revision. The case was related to distributing extremist materials, resident of the regional center Piotr Markouski was a defendant in it . The judge considered that the police had not defined the terms for the beginning and the end of the offense, reports Homel Spring.
The protocol in the case was made on March 1, therefore, the law enforcement officers have literally one week to eliminate the shortcomings. Otherwise, the case will be terminated due to the expiration of the two-month period during which it must be considered.
The man is accused of the fact that in the autumn of last year, he shared the publication "What to do if you are being driven into the BRYU. Tips from the anarchists" on his Facebook page. The accused did not know that the anarchist group was on the extremist list. His lawyer Piotr Barysau shares this position in court.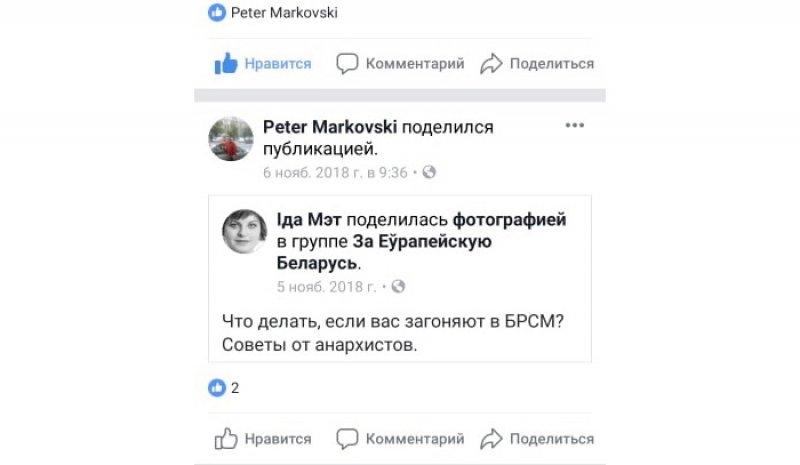 According to human rights activist Leanid Sudalenka, the state bodies interpret the very concept of "extremism" too broadly, which can lead to a violation of the right to disseminate information. He also recalled that a similar "anarchist" case, started in Rahachou, was terminated due to the expiration of the validity period. In Homel, the Chyhunachny district court also brought a local resident to responsibility under an "anarchist" article, but the regional court abolished the decision and sent the case for a reconsideration.
Important to note, according to Part 2 of Article 17.11 of the Code of Administrative Offenses, the dissemination of information products included in the republican list of extremist materials incurs a fine of 10 to 50 base fees or even an administrative arrest for up to 15 days.