Belnautakhim: Losses From Suspension Of Petroleum Products Export Is $ 100 Million
7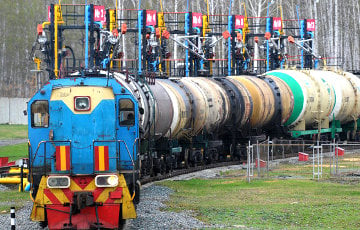 Belarus has partially resumed deliveries of light petroleum products to Ukraine and Poland.
According to Uladzimir Sizou, deputy chairman of the Belnautakhim concern, in the situation with the supply of poor-quality Russian oil, Minsk currently estimates its losses at about $ 100 million represented by the backlog of petroleum products sales, TASS reports.
Sizou says that Transneft representatives will arrive in Belarus on April 26 to discuss issues related to the settlement of Russian oil supplies:
– Negotiations with Transneft company are scheduled for tomorrow, they are invited to Minsk, such talks will take place at the Belnautakhim platform. We will try to develop technical solutions to the issue of supplying oil to the Belarusian refineries.
We remind that on Tuesday, the suspension of exports of light petroleum products to Ukraine, Poland and the Baltic countries was announced by the Belarusian Oil Company due to the supply of low-quality Russian oil to Belarusian refineries. On April 25, the deliveries were partially resumed.