Leanid Zaika: What Will Lukashenka Do With This Petrol?
33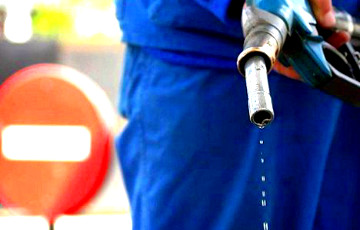 The era of oil and gas euphoria is over.
1 liter – 1 euro. The Ministry of Finance predicts that the price of a liter of motor fuel in the country may rise by one and a half times compared to the current price. However, not today, but by the year 2024. Ministry of Finance calls the Russian tax maneuver the reason for such growth, Belsat reports.
Leanid Zaika, economist, head of the Strategy analytical center, comments on the situation.
"Lukashenka said: even a fool can raise prices. These are his words. Raising petrol prices, the ones who work in this field, are quarreling with their bread and butter.
In 7-8 years, the need for Belarusian petrol will not be the same as it is now.
Everyone switches to electric mobile. Even small independent Georgia is now building a plant to produce 40 thousand electric vehicles a year. If our "fools", using the words of Lukashenka, freeze to this petrol, then we will be back at the bottom of the ladder. Raise as much as you want!
We will switch to electric transport – what will you do? Where are you going to "flog" this gasoline? You do not understand that the era of oil and gas euphoria has ended," – the economist believes.