Appeals To Participants Of Prayer Service In Svabody Square
34
Mikalai Statkevich
7.04.2019, 12:21

24,233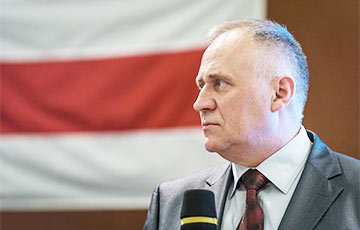 The politician called on Belarusians to be brave.
One of the leaders of the Belarusian National Congress Mikalai Statkevich has passed through the website Charter97.org an appeal to the participants of the public prayer action in the Svabody Square in Minsk:
"To those who came to the Svabody Square.
If you are reading these lines, then I'm already arrested.
I'm constantly being watched. They often arrest me before important events, as they are afraid that I would be with you in the Square.
And now, since Saturday, two more buses with riot policemen and several cars with police officers have been added to the traditional KGB outside watch point. Well, today I failed to break through to you. But the freedom and fate of the country should not depend on the freedom of one person.
Now there is only one way to make preventive arrests senseless in order to gain our common freedom.
It is necessary that instead of one prisoner, hundreds and thousands of new people come out to the Square. New leaders should be born in the Square.
Be brave. Belarus will become free only when we fight for its freedom.
Long live Belarus! "
According to Maryna Adamovich, who was near the Holy Spirit Cathedral, the police detained her husband Mikalai Statkevich near his house when they went to the place of the prayer together. When asked what the reason for the detention was, the police said: "Well, you called for prayer."
We remind, on April 4, the authorities demolished crosses around the perimeter of Kurapaty – the place of burials of the victims of Stalinist repressions.
Activists report 100 crosses were brought down and taken away.
During a press-conference on March 1, Lukashenka expressed dissatisfaction with the crosses around Kurapaty, which were visible from the road.
One of the leaders of the Belarusian National Congress Mikalai Statkevich urged the people to gather at 12.00 on Sunday, April 7 in the Svabody Square near the Minsk Holy Spirit Cathedral (Orthodox) for a joint prayer.
Co-Chairman of the Belarusian Christian Democracy Pavel Seviarynets supported the idea of a joint prayer on Sunday near the Minsk Holy Spirit Cathedral.