We Mustn't Stand Aside Now
NATALLIA RADZINA
8.04.2019, 13:13

2,004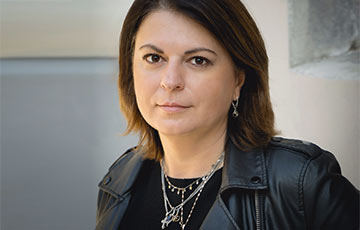 It is necessary to prevail against the differences and respond to the call of the leaders who have proved their adhesion to Belarus.
Charter97.org Editor-in-Chief Natallia Radzina has posted on Facebook an appeal to her colleagues:
– It seems to me that a lot depends on our reaction to what is happening in Kurapaty now. Perhaps this is the very moment that determines our destiny and life.
The vandalism of the authorities breaking the crosses in Kurapaty came with a shock upon everyone without exception – Orthodox, Catholics, Protestants, Jews, Muslims and atheists.
Mikalai Statkevich called on Belarusians to gather near the country's main Orthodox church, the Holy Spirit Cathedral, at 12 o'clock on Sunday, April 7, to ask God for forgiveness and pray for a better fate for Belarus. To decide together how to live on. His call was supported by Pavel Seviarynets.
Kurapaty unite us all. Today, for me it is more difficult than ever not to be in Belarus. My heart is there – in the tract, and I would certainly go to the prayer in the city center tomorrow.
In the meantime, I am doing what I can – trying to convey information about what is happening. And I urge my colleagues, chief editors of independent Belarusian media, to prevail against the differences and respond to the call of the leaders, who have proved their adhesion to Belarus with their lives, and convey to their readers the information about the All-Belarusian prayer near the main church of the country.
We mustn't stand aside. It's absolutely impossible.
We remind that on April 4, authorities demolished crosses around the Kurapaty perimeter.
Activists report that about 100 crosses were pulled down and taken away.
On March 1, at a press conference, Lukashenka expressed dissatisfaction with the crosses around Kurapaty, which can be seen from the road.
One of the leaders of the Belarusian National Congress, Mikalai Statkevich, called for Sunday's public prayer near the Minsk Holy Spirit Cathedral (Orthodox) at Freedom Square on April 7, at 12:00.
Co-chairman of the Belarusian Christian Democracy Pavel Seviarynets supported the idea of holding a prayer service near Minsk Holy Spirit Cathedral on Sunday.