Leonid Nevzlin: Lukashenka Is Completely Mad
27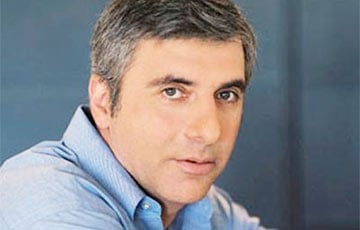 The satanic actions of the Belarusian authorities have outraged everyone.
A well-known businessman and public figure in Russia and Israel, Leonid Nevzlin, reacted on Facebook to a new wave of repression in Belarus:
"On April 4, Lukashenka finally lost his mind and gave the order to demolish the crosses in the Kurapaty tract in Minsk, the place where more than hundreds of thousands of Stalinist repressions were shot. In total, about 100 crosses were torn down.
The satanic actions of the authorities outraged everyone, regardless of religion and political affiliation. People began to take to the streets: meetings were held in Kurapaty themselves, and on Sunday, April 7, about a thousand people came to the main churches of the country to pray for the souls of people shot by the NKVD in Kurapaty and for "liberating Belarus from the evil one".
But Lukashenka avoids prayers like the devil avoids holy water. Today, the leader of the Belarusian National Congress, Mikalai Statkevich, was arrested for 15 days just because he urged people to come to pray at the Minsk Holy Spirit Cathedral. Pavel Seviarynets, the leader of the Belarusian Christian Democracy party, was arrested for defending Kurapaty for 15 days.
The coordinator of the European Belarus civil campaign, Maksim Viniarski, was thrown in prison for 13 days. For posting information on the public prayer on social networks, she was held in prison for three days and film director and social activist Volha Nikalaichyk was fined a large amount.
Today, the office of the Polish TV channel Belsat in Minsk is being searched – in come kind of a criminal case initiated by the Investigation Committee, and well-known blogger Siarhei Piatrukhin is being tried in Brest – he faces a term for anti-corruption stories on YouTube," – Leonid Nevzlin said.