Belarusian ZENA Made It to The Finals of Eurovision
91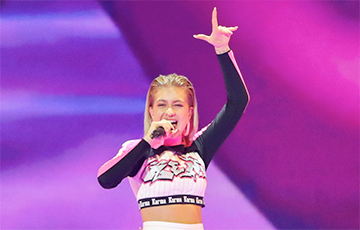 The first semifinal of Eurovision 2019 took place in Tel Aviv.
ZENA, who this year represents Belarus at the international song contest performed in the first semifinal. She sang "Like it" on the central stage at Expo Tel Aviv.
The singer made it to the finals of the song forum.
According to the voting, representatives of ten countries -Greece, Belarus, Serbia, Cyprus, Estonia, Czech Republic, Australia, Iceland, San Marino, Slovenia - made it to the finals. They will perform at the show, held on May 18, and the winner of the contest will be determined.
And the second Semifinal starts on May 16. Armenia, Ireland, Moldova, Switzerland, Romania, Latvia, Denmark, Sweden, Austria, Croatia, Malta, Lithuania, Russia, Albania, Norway, the Netherlands, Macedonia and Azerbaijan will take part in it. The show starts at 22:00.
Israel hosts Eurovision for the third time. Earlier, the contest was held in 1979 and 1999. The slogan of Eurovision 2019 is Dare To Dream.