Aliaksandr Kabanau: We Are Keeping Watch Near AKB Plant Near Brest Every Second
13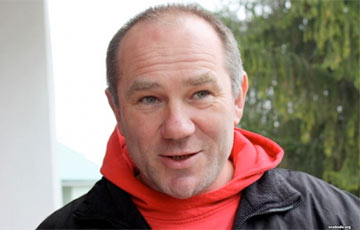 The collected evidence is sufficient to close down the enterprise.
Brest activists and city residents managed to stop a truck loaded with the battery plant's products. Herein, the authorities keep on claiming that the plant produces nothing, they are only holding commissioning works. Now the opponents of the battery plant have significant arguments and proofs that the authorities are lying t them, while the plant is working at the night time.
How will the events develop further on? The website Charter97.org talked with active participant in the protests in Brest, blogger from Biaroza Aliaksandr Kabanau:
- First, knowing our legislation, and how the state bodies do not plan to control anything, the activists decided to keep their own watch. We appealed to the city residents, and this watch is taking place 24/7, every hour, every second.
We have agreed upon a schedule – the people stay near the battery plant all the time, video everything, record: what is delivered to the territory of the plant, what is taken out of there, when the ventilation system starts working, when there is smoke coming out of the plant chimney.
At present moment, a huge number of violations of the legislation are being committed on the part of the battery plant. We call the supervising bodies and report: the plant illegally works at night, we have proofs. They have commented – the plant was given an opportunity to carry out commissioning works in the time frame of 8 a.m. - 8 p.m. A logical question arises – why does the plant work at night then?
I think, in the current situation direct instructions from the higher instances in Minsk could be revealed. Because, Brest laboratories and controlling bodies can do nothing, regardless of the obvious proofs that the plant is working. Most likely, they have received a "do not interfere" order from Minsk. This plant is protected at some very high level, I believe.
Given the violations that have already been committed, this plant should be closed right now. Criminal cases should be opened on the basis of the facts revealed. However, this doesn't happen.
- Have the proofs of the plant's work, obtained by the activists, affected the moods of the Bresters?
- Yes, of course. The discontent will be growing. If previously there were people who questioned the necessity to struggle against the plant, and trusted the authorities' statements about the safety of this enterprise and the compliance with the norms of the law, now they have been convinced of the opposite.
The authorities have shown that they control nothing in the AKB case and don't want to do anything about it. Those people who thought everything is going on under a tough control of the authorities now see that those were empty words, and we need to take the situation under our control.