Pavel Seviarynets: Belnpp - Russian Nuclear Bomb Planted Under Neighbor's Fence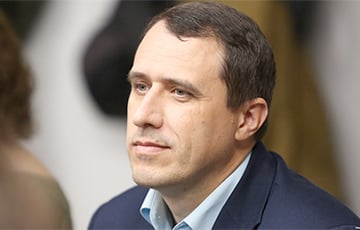 A strong Western coalition is needed to close the Astravets nuclear power plant.
As the website Charter97.org reported, May 15, the leader of the Belarusian National Congress Mikalai Statkevich and co-chairman of the BCD Pavel Seviarynets spoke in the Seimas of Lithuania.
Co-chairman of the BCD Pavel Seviarynets told Radio Svaboda that Lithuanian politicians and parliamentarians are first and foremost concerned with the construction of a nuclear power plant in Astravets, which is literally 20 kilometers from the Lithuanian border.
"Everybody was interested in two main issues: Aliaksandr Lukashenka and the NPP. We added a few more issues to the agenda. My position on Lukashenka – he is not a guarantor of independence. We thanked the Lithuanians for their principled position on this issue. It is necessary to focus on the Belarusian people, they are the guarantor of independence, not the regime. It is also obvious to us that Lukashenka uses the relationship with Europe only to blackmail Moscow or to trade these relations for another loan," – the co-chairman of the BCD, Pavel Seviarynets, recounted his position.
According to him, Lithuanians consider the NPP in Astravets the problem № 1 in relations with Belarus.
"My position: the Belarusian nuclear power plant is a Russian nuclear bomb planted under the neighbor's fence, literally 50 km from the Lithuanian capital. This is unacceptable. All democratic parties of Belarus have expressed their position - shutdown of the station. I mean, safety, tests are all just talks. Only shutdown. And we would consider it necessary to create a strong Western coalition, which would demand both Russia and Belarus to close this project in the country affected by Chernobyl," – Seviarynets replied.
They also talked about the reburial of the remains of Kastus Kalinouski, about political prisoners, about Kurapaty. In particular, about the fact that the Lithuanian cross, which was installed there, was also demolished in Kurapaty.
According to Seviarynets, it was agreed that such meetings "should become regular in order to ensure the stability of the policy with Belarus, which is critical for the Lithuanians."