Traffic Police Inspector's Murder In Mahiliou: Latest Information From Investigators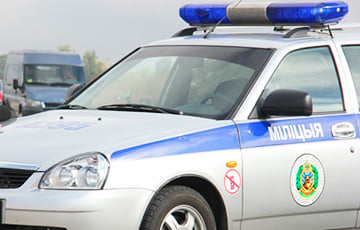 No suspects have been identified so far.
The work on the case of the traffic police officer's murder in Mahiliou continues, Yuliya Hancharova, an official representative of the Investigative Committee, said.
The body of a 22-year-old traffic inspector with signs of violent death was found in the forest of Mahiliou district in the evening on May 16. After the incident, the media reported that shortly before the death, the lieutenant had been sent to register a traffic accident. Soon afterwards, his Viber number reported to his colleagues "Urgently. A Black Volga. Three Romani men. The registration plate is Russian."
As Yuliya Hancharova specified, at the moment "the suspects are not identified, the investigation team continues to work on the criminal case."
The Investigative Committee said they were considering different versions of what had happened. Including the abduction of the policeman by the black car.
"However, based on the information received during the investigation, this version is not a priority," – the department noted.
During the investigation, the police received information that at about six p.m., the police officer was near the railway crossing near Vakzalnaya and Pershamaiskaya Streets, opposite the building of the Regional Consumer Union, where he sat into an unidentified car. Some time later the young man was found dead. The search for eyewitnesses continues.
A criminal case has been initiated under Article 362 of the Criminal Code ("Murder of an employee of internal affairs bodies when he is performing his duties to protect public order"). The relatives, acquaintances of the deceased and other witnesses have been questioned. The evidence – personal belongings, documents, mobile phone, and arms of the deceased – has been seized.