Over 300 People Marched Against Battery Plant In Brest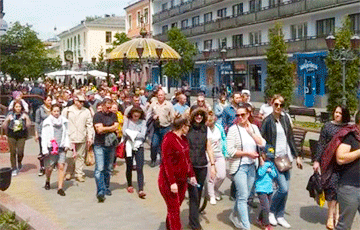 Protesters marched through the city center.
In Brest, more than 300 people took part in the traditional Sunday protest against the battery plant, Charter97.org correspondent from Brest reports.
According to the human rights activist Uladzimir Vialichkin, at first about 200 people came to the square to feed pigeons. The participants discussed the stoppage of the truck near Kobryn, the resignation of Deputy Minister of Nature Iya Malkina and the work of the battery plant. According to the official information, the company is in the process of setting up the plant, but the activists claim that it is a full-fledged production, which is already polluting the environment, Brestskaya Hazeta reports.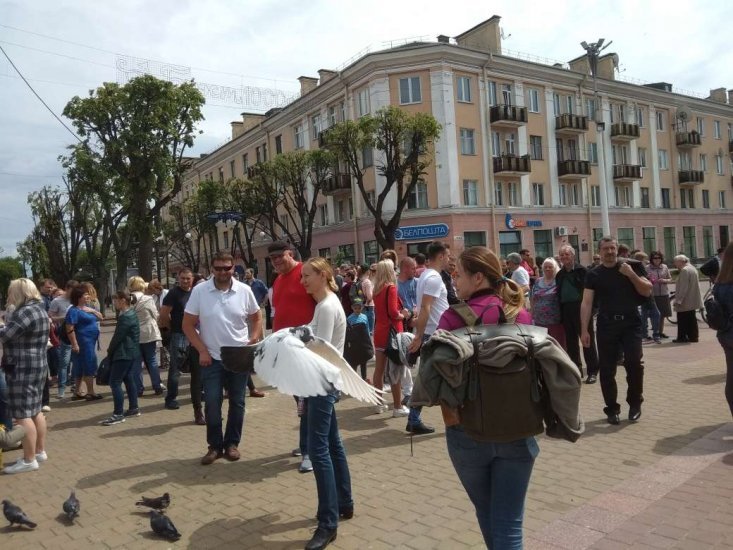 Then the number of people in the square began to increase.
"Everything we found in the documents even before the plant was built, all this dangerous stuff has already started to come out of all the cracks," – Zmitser Bekaliuk, one of the leaders of the initiative group to fight against the plant, said.
The rally on Lenin Square turned into a procession through the city center.
At about 12.40, the majority of those who gathered in the square walked along Pushkinskaya Street and then along Sovetskaya Street to the central department store.