Mikalai Statkevich In Homel: Belarusians Want Changes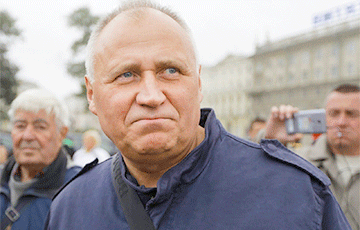 We're looking for ways to make these changes.
The leader of the Belarusian National Congress visited Homel.
More than 50 people came to the meeting with Statkevich – local activists of opposition structures and ordinary citizens. The main topic discussed was Belarus' recovery from the crisis.
The BNC leader told Charter97.org about the details of the meeting:
– More than 50 people came – people were absolutely different, there were many new faces. But everyone was willing to support us and work. A distinctive feature, which is very strongly felt, is the nationwide hatred for Lukashenka. People want changes and are looking for ways to make them come.
The main problems of the region are lack of work, low salaries, lawlessness of the authorities, the need to go abroad to work. The most active Homel residents left to work in neighboring Russia. As one taxi driver said: "We are given bread so that we do not starve to death, but mostly they don't care about us. Most people from my address book are no longer here."
The biggest trouble for Belarus is the loss of people. Lukashenka is ruining the country.
He noticed that people have no hope for the "elections," everyone understands that this is a profanation. We have only one sure way to make changes – long-term mass protest actions. People were willing to work actively with the BNC. Thirst for change, a great desire for change – these are my feelings after the trip to Homel.