Teacher With 24 Years Of Experience Fined For "Feeding Pigeons" In Brest
15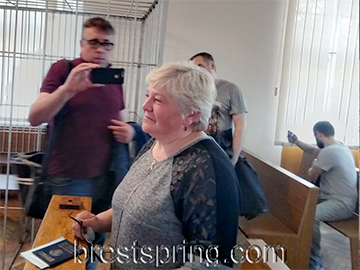 Liudmila Karcheuskaya lives 800 meters from the scandalous plant.
Participant of the protest movement against the battery plant in Brest Liudmila Karcheuskaya was fined 20 basic units (Br510) for participation in "feeding pigeons" on April 14, the Human Rights Center Viasna reported.
Judge of the Leninski District Court of Brest Aliaksandr Semianchuk was in hearing the administrative process. The witness on the part of the police was Aliaksei Fedarenka. According to him, Karcheuskaya clapped her hands and shouted "No to the plant!"
The woman, in turn, noted that during the event, she did not voice any political slogans, did not shout "No to the factory!", did not clap her hands, so Fedorenko was lying.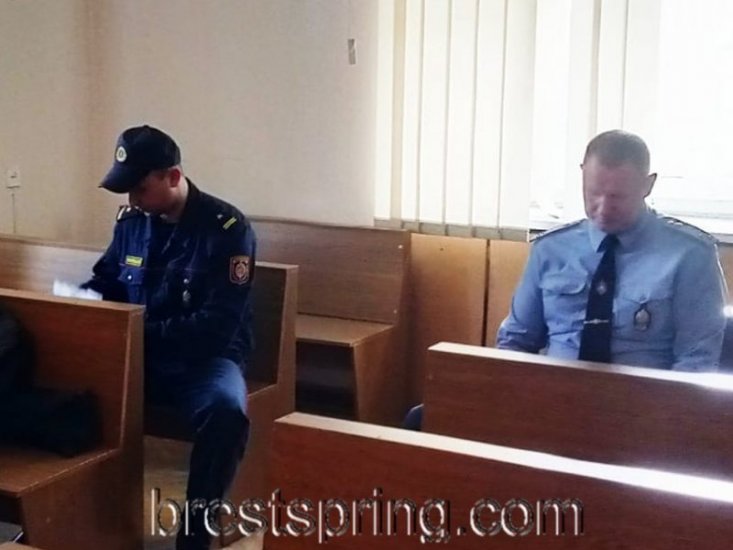 "Yes, I come to the square on Sundays. I have 5 grandchildren, I live in the immediate neighborhood - 800 meters - from the factory. I care about their health, the health of all Brest citizens. A lot of people die of cancer. When old people die, it is understandable, but when children die - it shouldn't be like that! I come to the square to find out what's going on with this plant because official sources and the authorities don't tell the truth," – Liudmila Karcheuskaya, a teacher with 24 years of experience, said in court.
Karcheuskaya asked the judge if he had seen her clapping her hands and shouting in the video. Judge Semianchuk replied that he had not seen it, but believed the police witness.
As a result, Aliaksandr Semianchuk found Liudmila Karcheuskaya guilty of committing an offence under Part 3 of Article 23.34 of the Administrative Code of Belarus ("participation in an unsanctioned event") for the second time within a year. She was sentenced to a fine of 20 basic units.