'Lead Watch' Routine Near Brest
7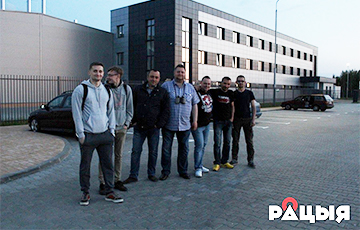 The activists are keeping the 24/7 watch near the battery plant IPower near Brest.
All of them are representatives of the initiative group, engaged in the struggle with the plant. Since May 3, the activists have been gathering near the battery plant for the so-called lead watch, Radio Racyja reports.
- It's a shame the authorities do not hear us, that is why I am here.
- The problem has existed for a long period of time, so it would be good if more people learned about it. It is necessary to make it more and more public. If we stay together, unite our efforts, it is possible that they will close the plant, - the activists share their thoughts.
The activists are watching the trucks coming in and out of the plant's territory, as well as the emissions floating from the enterprise's chimneys once in a while. The point is, there has been no final acceptance of the plant by the commission, and it can only work in the test mode.
All the actions in the territory of the IPower plant, that the activists consider illegal, are recorded by the "Lead Watch". The activists disseminate the information in the social media, and report to the law-enforcement and supervising bodies.
"We invite everyone to join the "Lead Watch"!" the activists call.