'Charity Organizations Either Denied Me Help Or Ignored Me'
3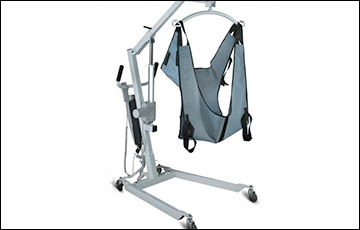 First-degree disabled person asks for help in purchasing a retractor.
Charter97.org publishes the request of Henadz Liauchuk:
"Hello! My name is Henadz. I am a first-degree disabled person, completely bedridden since 1999, and the world I can only see through the windows of an apartment located on the fourth floor of a five-storey building. I have only been outside a few times during this time, as there is no elevator in the building. I got a spinal cord injury at the age of 22. Diagnosis: compression fracture C 6, lower paraplegia, upper paraparesis. I can't do anything on my own. My mother takes care of me, but every year it is harder and harder for her to turn me over, to move me from bed to wheelchair.
I've been having problems with my kidneys, lungs, bladder. Doctors say that I need to stay in upright stance more often, to be outdoors. Mother can't do all this.
That's why I need a special retractor to transfer me from bed to wheelchair. I asked charity organizations for help in our country and in Russia, but unfortunately, I was either refused or ignored. We cannot buy it ourselves.
I do hope for your understanding, compassion, and concern, and I ask you to provide me with financial assistance to purchase the necessary equipment. I would be very grateful for your support and help," Henadz wrote.
One may help Henadz on MolaMola platform.