MIA Deputy Minister: Perhaps, We Should Apologize. I Don't Know, If We Do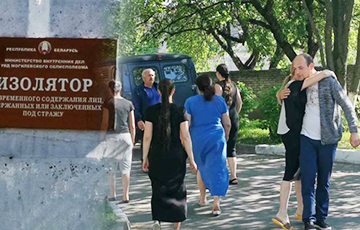 Gypsies were detained all over Belarus.
Internal security service of the Ministry of Internal Affairs is conducting an official investigation upon the death of MIA employee Jauhen Potapovich in Mahiliou, First Deputy Minister Ivan Padhurski says. The information is provided by Radio Svaboda.
Answering the question of journalists whether he thinks that the MIA should apologize to gypsies, who were massively detained in Mahiliou after death of a traffic policeman, Padhurski replied: "Perhaps, we should. I don't know if we do".
In the evening, May 16, about a hundred residents of two gypsy districts of Mahiliou were detained. Women were released the next morning, while men were detained until Sunday. After their release, they told journalists that policemen tried to find out who in the Roma diaspora was involved in the murder of policeman Jauhen Potapovich. They were beaten during detentions and interrogations.
The MIA denies a hundred Roma detained in Mahiliou.
According to the chairman of the public association "Belarusian Roma Diaspora," Aleh Kazlouski, detentions took place not only in Mahiliou: police came to gypsies in all regions of Belarus. The chairman of the diaspora was visited twice.
"They alerted the entire Interior Ministry," Kazlouski said. - There was a bus of the riot police in Kalodzishchy. People were detained in Vitsebsk, in Homel, all over the country".